Nissan is reportedly looking to arrest declining sales of its LEAF electric car by introducing a mid-cycle update with increased range.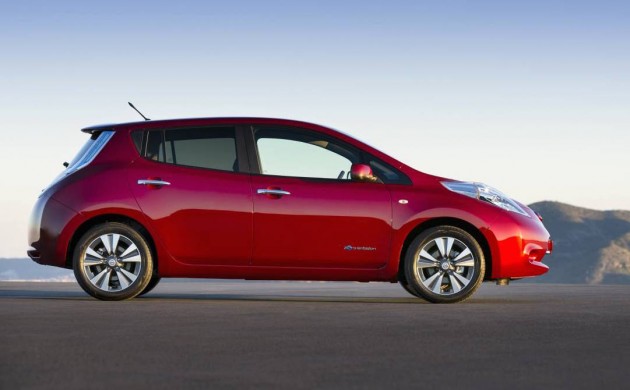 The current model's 24kWh lithium-ion battery back is set to be replaced with a 30kWh unit. According to an Automotive News report, the new battery should result in a range increase from the current 135km to 201km, making it a more realistic proposition for a broader range of motorists.
It's understood this update is being planning to keep LEAF sales buoyant until its successor arrives, tipped to be in the next 18-24 months. The next model is expected to boast a range of over 500km.
With the Chevrolet Bolt and Tesla Model 3 promising to be attractive contenders in the small-to-medium EV market, electric vehicle sales are likely to explode by the end of the decade.
Nissan Australia has sold 61 examples of the LEAF so far this year, down on 68 sold in the same period in 2014. Compared with the Toyota Prius, which is not an EV but a hybrid capable of running on electric power for short periods, the local arm has sold 216 units.