Gazoo Racing has revealed a twin-charged Gazoo Sport FR Concept based on the Toyota GT 86. The concept sports both a turbo and supercharger, outputting 320hp (239kW).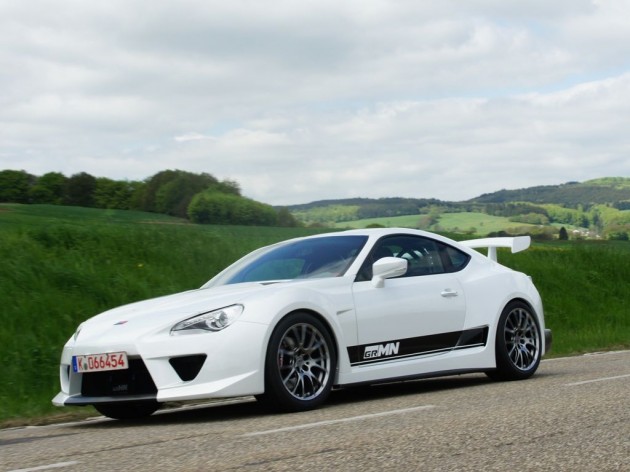 We've all been waiting for a 'charged' version of the Toyota GT 86/Subaru BRZ sports coupe, and now Gazoo Racing – a close Toyota motorsport partner – has come up with a complete package. It must be made clear, it is only in concept form at this stage.
It features a unique new body with wider front and rear wheel arches, a huge rear wing mounted on the rear deck, and an aggressive front bumper bar and chin spoiler. There's also a set of lightweight alloy wheels to top off the visuals.
Under the bonnet, the 2.0-litre boxer four-cylinder engine gets the twin-charger setup, an intercooler, and some anodized piping and fittings. Overall power is boosted from 147kW to 239kW, while torque is lifted from 205Nm to 421Nm.
Other mechanical highlights include a full Gazoo Racing suspension kit, brake package, and exhaust system. To keep occupants safe while driving the awesome coupe is a roll cage, four-point harnesses, and bucket seats.
Gazoo Racing hasn't announced any plans to put the complete kit on the market, but our fingers are certainly crossed.