An interesting BMW M4 prototype has been spotted on the Nurburgring again, dubbed the BMW M4 GTS. It's set to be a lightweight, more focused version of the M4.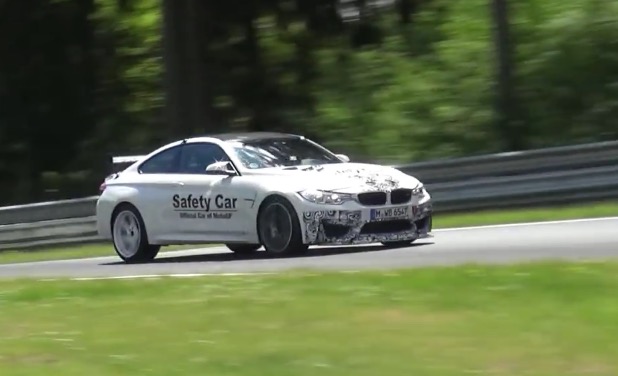 BMW M fans will remember the previous-gen M3 GTS, with its bright orange paint, slightly tweaked engine, and partially stripped-out cabin. It's understood BMW is planning a similar approach for the M4.
By the looks of this prototype, wearing different number plates to the prototype previously spotted, the M4 GTS is getting some aero enhancements. You can clearly see the large rear wing mounted on the boot lid, as well as a sharper and lower front spoiler setup to deflect air from flowing under the car, reducing lift.
According to reports, various carbon fibre features and the removal of the rear seats will help shed around 100kg from the M4's original 1497kg kerb weight. Such a saving would obviously help out with handling agility and overall driving performance.
As for the engine, there's speak of some modifications to boost output. In standard form the 3.0-litre turbocharged inline six produces 317kW and 550Nm. In the GTS, there might be as much as 368kW and 600Nm on offer, however, nothing is official just yet.
BMW usually releases a special lightweight edition of the M3 a few years after the model generation is introduced. Given that this prototype looks almost ready for production, we might see it hit the market quite soon even though the M4 was only introduced last year. Take a look below.