It seems there is a bit of a race going on between manufacturers as they all try and launch Google's Android Auto and Apple's CarPlay systems in their vehicles. Mitsubishi has confirmed both systems will be available on the 2016 Pajero.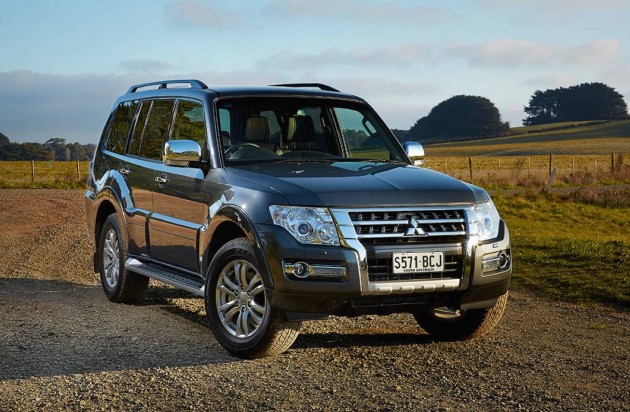 In announcing the news of the new connectivity program, Mitsubishi confirms the updated Pajero will go on sale in Europe in the summer. Australian market entry details are yet to be confirmed, but it will probably follow shortly after its Euro introduction.
The system, Mitsubishi is calling its Smartphone Link Display (SDA), will debut on the Pajero but it will roll out in other Mitsubishi models in the near future. Mitsubishi says the SDA system allows users of either android smartphones or iPhones to connect to the dashboard display using a USB cable.
It's then designed to prioritise, allowing the driver, either by using the touch-screen or by voice control, to safely and easily access navigation, conduct phone calls, send and receive text messages, and listen to music.
As for the Pajero, it's unknown if it will be the all-new next-gen version or if it will simply be a facelifted model before the next version comes along. It seems more likely that it will be a facelift though given there has been no real evidence to suggest the all-new model is near.
In the engine compartment, Mitsubishi might introduce its new 2.4-litre turbo-diesel four-cylinder which debuted in the new Triton ute. In the Triton the engine produces 133kW and 430Nm, however, these figures might be tweaked somewhat for the Pajero to compensate for the additional weight. If the company decides to go with the new engine, we can also expect the new six-speed automatic to go with it.