Sources within Holden Special Vehicles have hinted to Fairfax media that the 2016 HSV GTS series II is set for a power increase, coinciding with the VF Commodore series 2 launch later this year.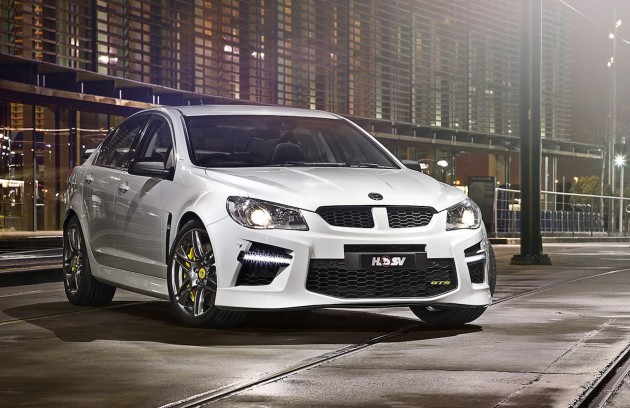 This is in line with the SS expected to receive the 6.2-litre engine from the export-spec Chevrolet SS, resulting in a power rise from 270kW to over 300kW, to make it more competitive with Ford's supercharged XR8.
Visual updates, including bonnet vents and revisions to the rear end of wagon and utes (which were overlooked for the VF update) are also mooted for the series 2 VF.
The current GTS comes with a 6.2-litre supercharged V8 engine producing 430kW and 740Nm, making it the most powerful car currently made in Australia. Fairfax's source said:
"We are still looking to see what can be done with the GTS. You get a bunch of revhead engineers together in one room and that's what happens. You can be assured that they're working on something."
Given the Gen-F series II will be the last performance models based on the locally-assembled Commodore, there's every possibility HSV will move mountains to ensure its swansong dips well into or even below the 4.0-second mark for 0-100km/h.