After a new fire-breathing sports car? Mercedes-Benz Australia has just announced local pricing and details for the new AMG GT R. This is the new range-topping version of AMG's only bespoke model.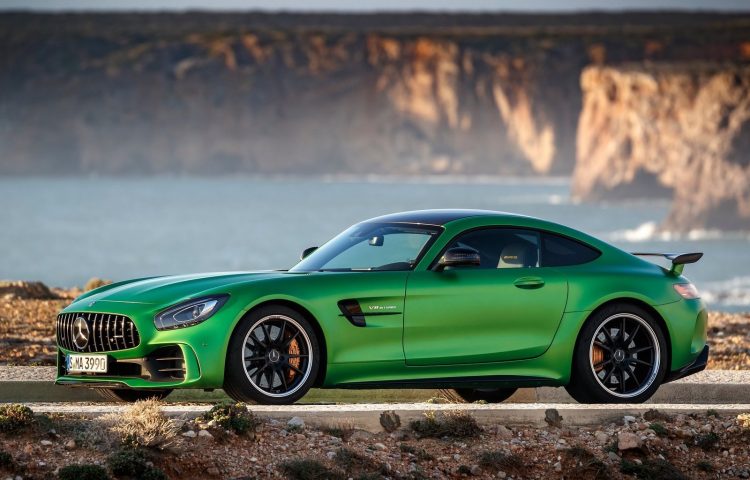 As revealed last year, the GT R is a tuned and tweaked version of the already-serious AMG GT. It comes with a 4.0-litre twin-turbo V8 engine that belts out 430kW. On the tarmac, it means 0-100km/h comes up in a claimed 3.6 seconds, with a top speed of 318km/h.
Like the engine, the rest of the car has been developed for sheer performance, with the company confirming it is designed for track use. In fact, most of its development was derived through motorsport experience in the AMG GT3 customer racing cars.
Drivers are given three main driving modes to select from, including Comfort, Sport, and Sport Plus. Each of these alter the throttle response and gearshift behaviour, as well as modify the active aerodynamics featured on the exterior. There's also a Race mode to allow drivers to extract the best out of the car on the track.
The GT R will become the quickest and fastest model in the local showroom when it arrives. Tobias Moers, CEO of Mercedes-AMG, spoke about the car in a recent statement, saying:
"With the new AMG GT R, we have reached the next level of driving performance. It combines the driving dynamics of our AMG GT3 racing car with the everyday practicality of the AMG GT. Those with petrol in their veins will be thrilled by the radical longitudinal and lateral acceleration, the precise turn-in, and the sensational grip."
The new model will be launched in Australia in July this year, with prices starting from $349,000 (excluding on-roads). More specific details regarding standard features and options will be announced closer to launch.