Bentley has announced it will be unveiling a new model at the 2012 Goodwood Festival of Speed later this month. What the new model will be exactly has not been revealed.
Being a 'festival of speed', Bentley is expected to reveal a performance version of some kind, potentially a new Bentley Continental GT Speed. This is the high performance, lighter weight version of Continental GT.
Another possibility is an introduction of a Bentley Continental GT2. Bentley boss Wolfgang Durheimer has previously confirmed that such a model will exist. The performance model is set to shed up to 200kg from the Continental's weight, while also featuring a more powerful engine.
It's been around six months since the new GT debuted at the Detroit Auto Show earlier this year, a more powerful version would certainly go down nicely. It will be interesting to see what the company is planning. Bentley has simply said,
"Combining stunning performance with exquisite luxury in the Bentley tradition, the new car appears both as part of the Supercar Run up the iconic Goodwood Hill and on the Bentley Motors stand."
The British marque will also be exhibiting the Bentley EXP 9 F SUV concept at the show in the UK for the first time. The concept is set to preview an upcoming Bentley SUV, blending its traditional levels of upper luxury and class with off-road capability.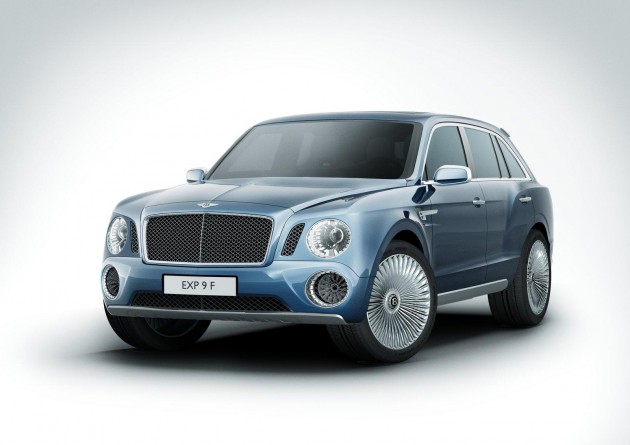 The 2012 Goodwood Festival of Speed will kick off on June 28. We look forward to providing all the coverage that we can.