If you love your jaw droppingly-awesome old-school Porsche 911s, then you'll love this 'Good Hills Speed' 964 Porsche 911 by Rauh-welt BEGRIFF.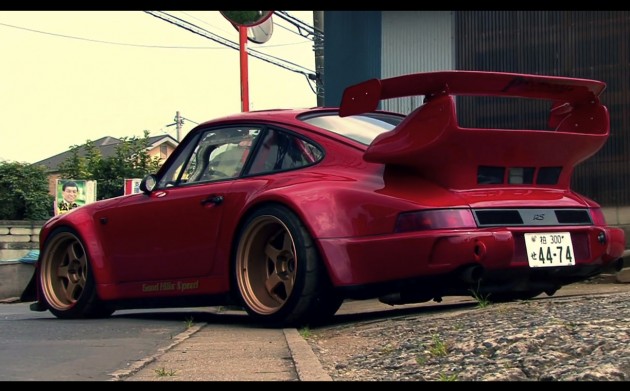 Owned by a doctor in Japan, who says he has owned over 30 cars in the past including a Toyota AE86 hachiroku, the red 964 Porsche 911 was built at the Porsche widebody specialist workshop in Japan called Rauh-welt BEGRIFF.
It features a completely stripped out interior with a roll cage and racing bucket seats on the inside, while the outside features a fat widebody kit with widened fiberglass guards front and rear.
The Good Hills Speed also has awesome deep-dish gold racing alloys and slammed racing suspension. True credit to the builder, and to the owner for 'living the dream'.
It's so appealing we just want to keep looking at it. Click play on the video below for a nice little presentation.