Two years ago at the Shanghai motor show, General Motors captivated audiences with an intensely futuristic concept called the FNR. It looked like something off the set of Men in Black, with its chrysalis-like body with 'dragonfly doors' that hinged off the wheels and reveal a portal that transports you several decades forward.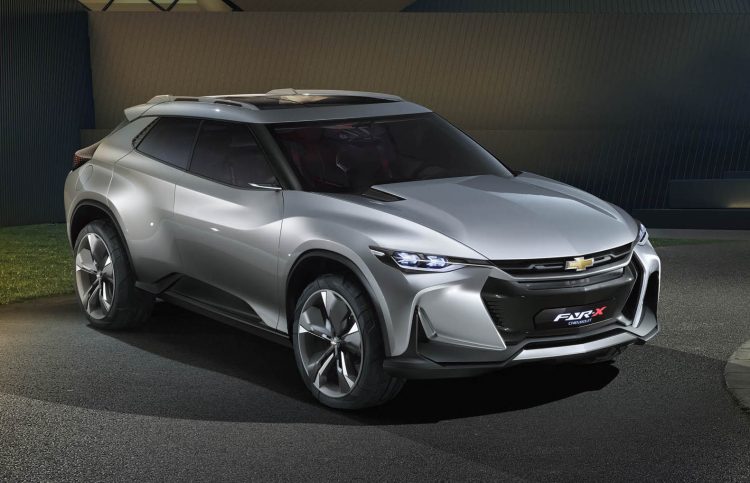 Fast-forward to 2017, and that three-letter acronym has gained an X at the end of it and turned into a crossover. Quite a sporty and edgy crossover, but a crossover nonetheless.
To give credit where its due, the FNR-X has a front fascia with elements of Camaro ZL1, combined with jewled LED headlamps, deep bodyside sculpting and a black A-pillar. Roof racks and rear-view cameras also feature.
Chevrolet describes the concept as an 'all-purpose sports concepts vehicle'(sic) with the car's name recalling the slogan 'Find New Roads'. It features adaptive suspension, aerodynamics and powertrain to alternate between on- and off-road driving modes, with optimal airflow. The interior has an array of OLED infotainment displays and nifty textured fabrics. A hexagon and polygon theme is evident, with prominent red mood lighting.
As yet, powertrain details are scarce other than to say it is a de rigeur plug-in hybrid system. The FNR-X is expected to morph into a production car for the Chinese market in the future.