Holden will apparently unveil the 2016 VF Commodore Series II on September 13, which will be the last Commodore model ever made in Australia. It's certainly sad times for Australian car fans.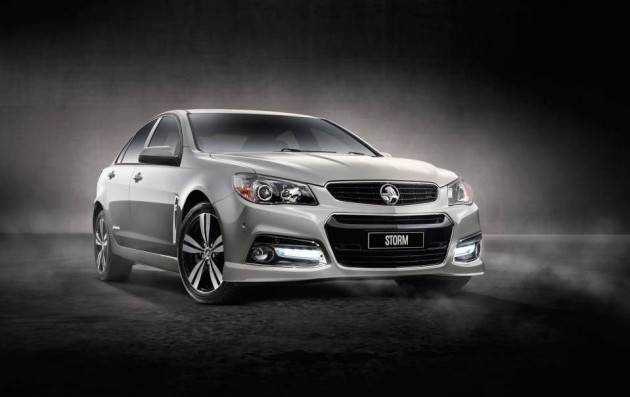 We all knew it was coming, but now it seems it has almost arrived at that time. The last ever Commodore, the VF Series II, is set to hit the market in October according to a motoring.com report, bringing a range of updates across the board.
For and foremost, the performance SS versions are expected to gain the 6.2-litre naturally aspirated V8 currently seen in HSV models. Exact output figures are yet to be confirmed, but there has been rumours of around 300kW.
With the new engine, which many fans will probably think is overdue given the US-spec SS already features the 6.2 unit, the VF II SS is set to become the quickest factory Commodore ever made (not excluding HSV/HDT models).
In its current 270kW state, PerformanceDrive has clocked a best 0-100km/h time of 4.9 seconds using the launch control function. The new model is likely to trump this, potentially sneaking into the upper-mid 4.0-second region.
Aside from the boost in performance for the SS, the VF II in general is going to be the most advanced and perhaps best-ever Commodore made. We can expect some updates to the on-board MyLink interface as well as updated trims and minor exterior changes.
It's understood Holden will build more than enough examples of the VF II Commodore so that sales can continue well past the production facility's closure date in 2017. The next Commodore, whatever it will be, is expected to arrive during the later half of 2018.