Images of the Nissan Navara-based SUV, called the Nissan Terra, have surfaced online giving us all a first look at the company's new rugged 7-seat SUV.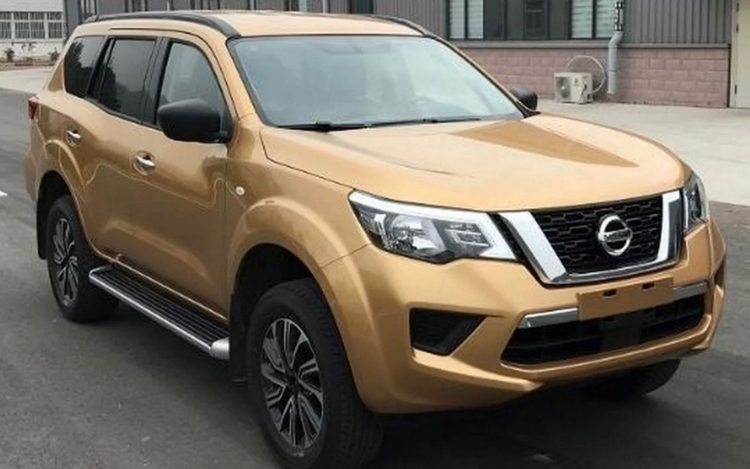 Like the Toyota Fortuner to the HiLux, and the Mitsubishi Pajero Sport to the Triton, the Terra is based entirely on the Navara dual-cab ute. The front end is very similar although featuring a unique front bumper bar, while the front doors appear to be pretty similar as well.
Around at the back it is all new, though, obviously. There is a proper wagon-like body with some unique taillights and tailgate. The roofline looks completely straight but the rear doors do kink up slightly, hinting at its 7-seat capacity inside.
Overall, the exterior is said to measure 4882mm in length, 1835mm tall, and 1850mm wide, standing on a 2850mm wheelbase. This compares to 5255mm, 1810mm, and 1850mm, respectively, of the dual-cab Navara, which uses a longer 3150mm wheelbase.
At this stage it's unknown what markets the Terra will be sold in, although China is a certainty. Some regions in Europe might also receive some version of it, potentially using different engines. In China the likely engine is a 2.5-litre petrol four-cylinder that produces 137kW.
If it ends up being sold in parts of Europe we suspect the 2.3-litre single- and twin-turbo diesel will be offered. In Australia these units develop 120kW and 140kW, with both rear- and part-time four-wheel drive on offer. An Australian introduction of the Terra is unlikely at this point, but that may change with the tides of market demand.