With a 423kW twin-turbo V8 on board, the new BMW X6 M, revealed last week, is one of the most powerful production SUVs yet. It seems it is also very fast, reportedly matching the previous-gen BMW M3 coupe Nurburgring lap time.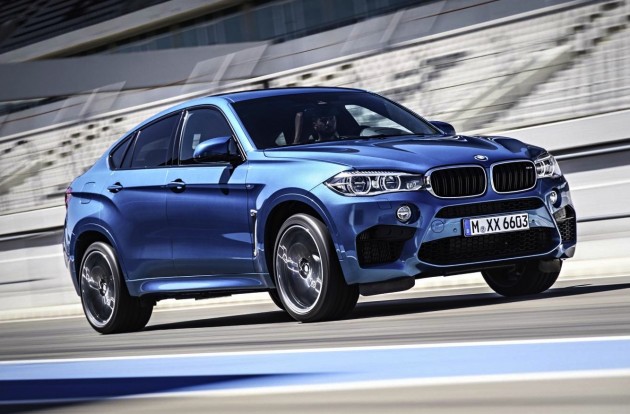 Speaking with Sport Auto website, BMW M project manager Herbert Bayerl confirmed the new X6 M is on the same level as the V8 M3 on Germany's demanding Nurburgring Nordschliefe circuit – Sport Auto has previously set a lap of 8:05 in the previous M3.
With this sort of performance under its belt, the new X6 M is possibly the world's quickest production SUV. The current SUV lap record is held by the Range Rover SVR, which has lapped the 20.8km circuit in just 8:14 – one second behind the Mercedes-Benz C 63 AMG (8:13).
As reported last week, the facelifted X6 M comes with a 4.4-litre twin-turbo V8 producing 423kW of power and 750Nm of torque. It's able to accelerate from 0-100km/h in just 4.2 seconds, and offers a surprisingly low fuel economy average of 11.1L/100km.
An 8:05 time means it is around 20 seconds quicker than the outgoing model which comes with a 408kW version of the same engine. Part of the improvement in performance is thanks to a new eight-speed automatic transmission, replacing the current six-speed unit.
For comparison, other vehicles that have achieved similar times include the 2004 Subaru WRX STI Spec-C (8:06), the Porsche Cayman S (8:04), and the Audi R8 V8 (8:04). If you would like a slice of this epic speed in an SUV, BMW Australia is set to introduce the new model during the first half of next year.