The 2015 Subaru WRX has finally landed in Australia. It's available in sedan form only and for the first time in 10 years it's available with an auto transmission.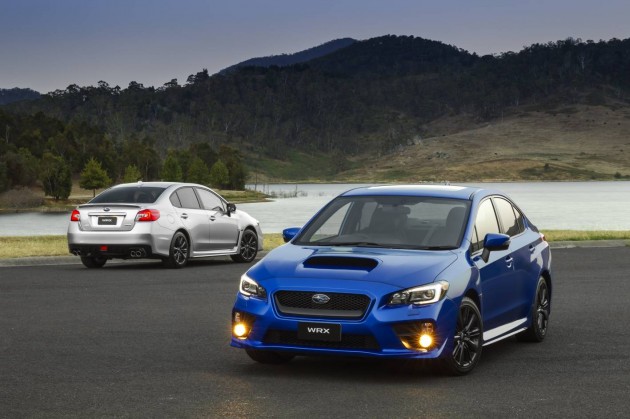 Under the bonnet sits a new 2.0-litre turbocharged boxer engine, downsized from the previous 2.5, producing 197kW at 5600rpm and 350Nm between 2400-5200rpm. Acceleration from 0-100km/h takes 6.0 seconds.
Subaru says the new engine is 11 per cent more fuel efficient than the predecessor, with an average consumption of 9.2L/100km for the manual and 8.0L/100km for the auto.
There's a lighter weight exhaust system, a plastic intake manifold for further lightness, and the turbocharger is now mounted immediately under the engine.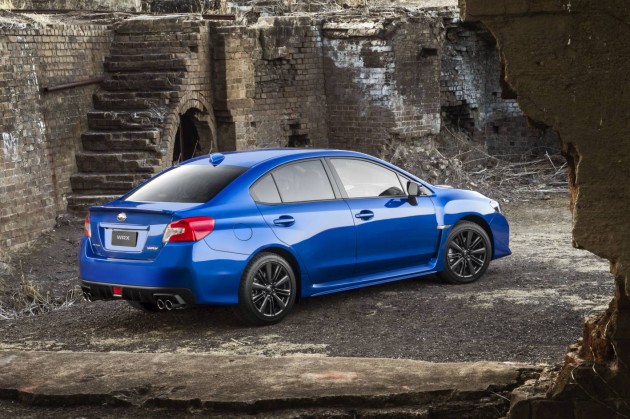 The engine is backed up by either a six-speed manual transmission or a Sport CVT continuously variable auto unit. From there, power is sent into an all-wheel drive system with a viscous limited-slip differential for the manual – the auto gets Variable Torque Distribution – with a rearward bias.
In tradition, the new version comes with a sporty bodykit with that iconic bonnet scoop, side skirts, and a rear wing. A set of 17-inch alloy wheels complete the look, measuring eight inches in width.
The brakes have been improved over the previous version, with 12.4-inch rotors up from 11.6. They are now 30mm thick as opposed to 24mm. Subaru says there is a 140 per cent improvement in fade resistance.
Stepping into the cabin you'll find a distinct sporty atmosphere with bucket seats, a leather sports steering wheel, as well as a 4.3-inch LCD multimedia unit with a six-speaker stereo.
Prices for the 2015 WRX kick off around $1000 cheaper than the original version. See below for the complete price list (excluding on-road costs):
2015 Subaru WRX manual – $38,9902015 Subaru WRX CVT auto – $40,990
2015 Subaru WRX Premium manual – $43,990
2015 Subaru WRX Premium CVT auto – $45,990