Once upon a time small cars were known for being spartan and threadbare contraptions, with little to no comforts or features. Because profit margins are usually higher on larger cars, automakers can rarely afford to pack big technology into a small package without a hit to the bottom line. Still, here is a handful of the most daring and innovative small cars ever made. Perhaps there are some more deserving entries, but we think these are pretty cool. And keep in mind, we never said these were all great cars, primarily innovative and interesting.
Mini Cooper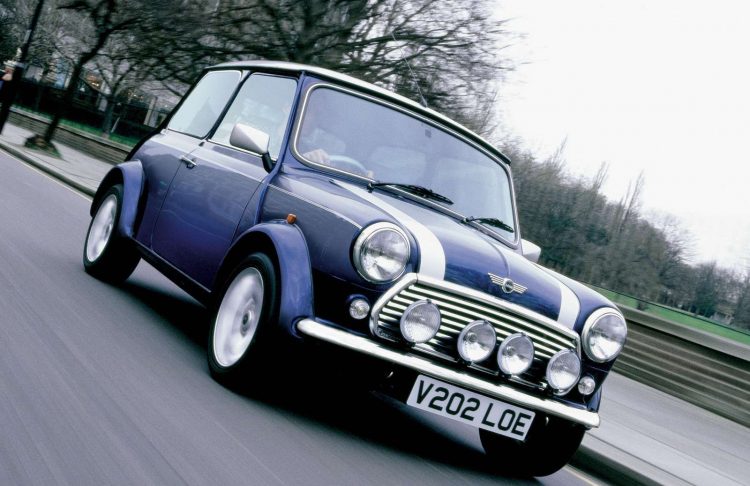 Conceived by Sir Alec Issigonis in 1959, the Mini was a hit thanks to its super-compact dimensions and extremely space efficient packaging, which allowed four adults into a three-metre long body. This was thanks to it having one of the first transverse engine and gearbox layouts, which soon became commonplace across the industry for small cars. It was egalitarian with pop stars such as the Beatles and royal family members alike each owning examples. Issigonis designed and engineered most of the vehicle himself.
Mercedes-Benz A-Class (first generation)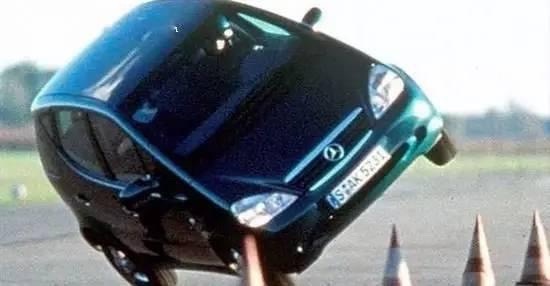 The first and second generation A-Class small cars from Mercedes-Benz had a tall, upright silhouette with great interior space and a 'sandwich floor,' which mounted the engine almost horizontally under the front footwell, so that it slid out of the way in the event of a collision. It attracted controversy when a European car magazine rolled it over in a 1990s high-speed 'elk test'.
The third-generation adopted a more conventional, lower slung silhouette like its rivals. As a result it is more dynamic, appeals to a wider demographic but to our eyes is not as quirky or interesting.
Audi A2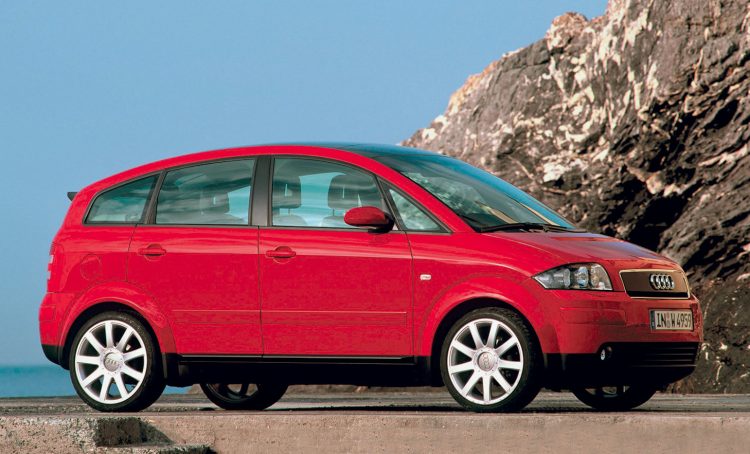 This is one that never left Europe, but a great example of Audi at its most innovative. Constructed with the same aluminium space frame method as the A8 flagship sedan, the 1999 Audi A2 was a small hatchback with an MPV-like silhouette. As a result, it was extremely light weight, weighing as little as 895kg. This helped some models get 3L/100km fuel economy. Expensive to produce and sold in relatively small volume, it was discontinued in 2005 and has since given way to the Polo-based and broader volume A1.
BMW 1 Series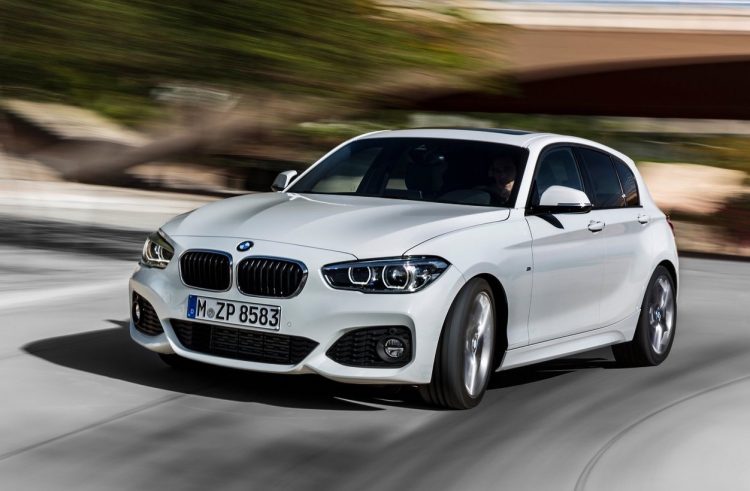 Here is another German automaker doing something different, and like the other two, is likely to give way to a more conventional and banal front-wheel drive successor in a few years. Rear-wheel drive used to be common in small cars, but the space occupied by the transmission tunnel and propshaft sending drive to the back wheels eats up crucial space. As a result, the 1 Series is more cramped inside than it should be but offers a rewarding and balanced chassis you simply don't get with a front-wheel drive car. We will miss it.
Toyota Sera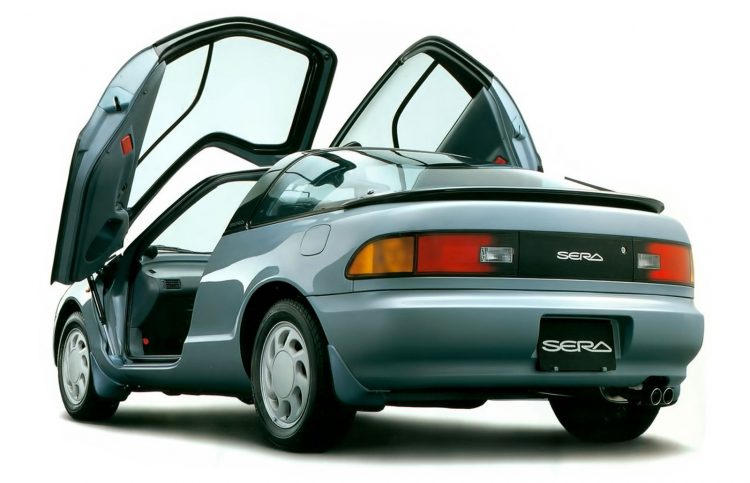 What a great concept this is and one we wish still existed. Taking the reliable 1.5-litre/automatic powertrain of the Starlet/Paseo, the Sera has dramatic dihedral doors that predated even the McLaren F1 supercar of the 1990s. Although never officially sold in Australia, a handful have made it through as grey imports. This was part of Toyota's stellar 1990s lineup that included Celica, Supra, mid-engined MR2 and this little beauty. Although it would be hard to justify to the bean counters, a Yaris-based successor at $35-40k would sell in massive numbers based on the doors alone. Another similar car is the Mazda AZ-1, which was a tiny kei-car with gullwing doors.
Renault Clio V6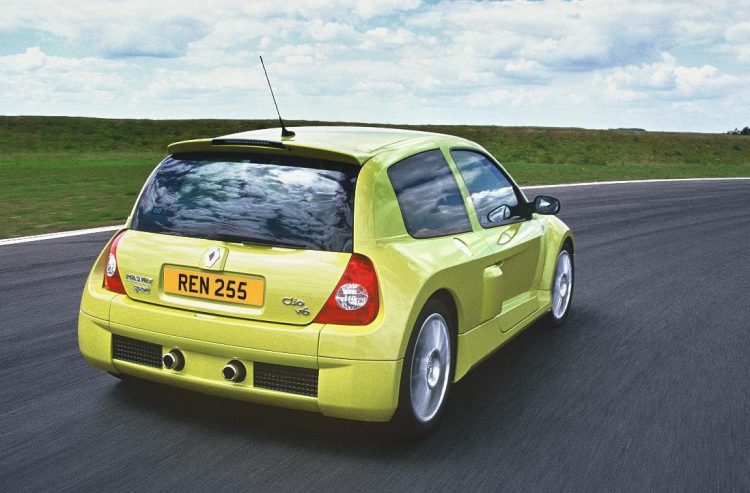 Not a volume car by any means, and not the first time a limited-build car based on a front-drive hatchback featured a mid-engine. That phenomenon can be traced back to the Group B rally series of the 1980s, where Peugeot, Morris and Lancia put mid engines in their shopping trolleys to create something lethal. Renault arguably pioneered this trend with the 5 Turbo of the 1970s. Its spiritual successor placed a 3.0-litre V6 behind the front seats to create a snappy rear-wheel drive terrier. With up to 188kW, it was renowned for spitting out many a driver, but you couldn't accuse it of being boring.
BMW i3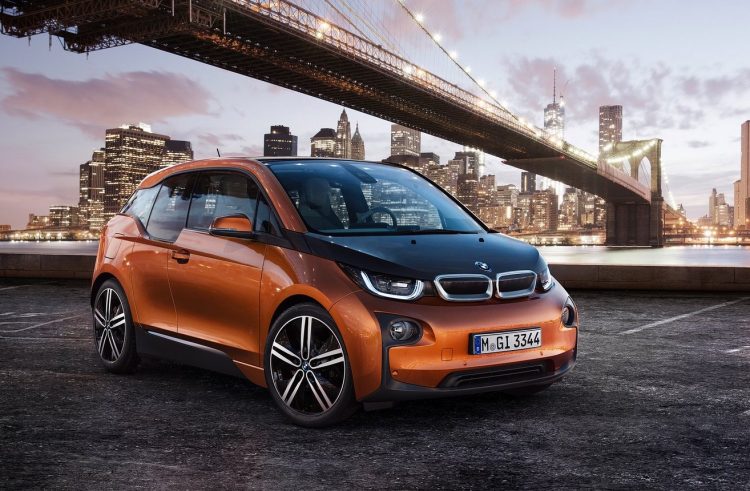 This is significant for many reasons. It's the highest volume mass production car with a carbon fibre body, opening up the possibility for the formerly exotic material to become mainstream. That lightweight material also allows its electric powertrain to provide a range of up to 310km (NEDC) thanks to a recent update. If that isn't enough, a small petrol engine pinched from its motorcycle division acts as a supplementary generator. We'd still like to see one with a petrol engine in that carbon-fibre body though.
Renault Zoe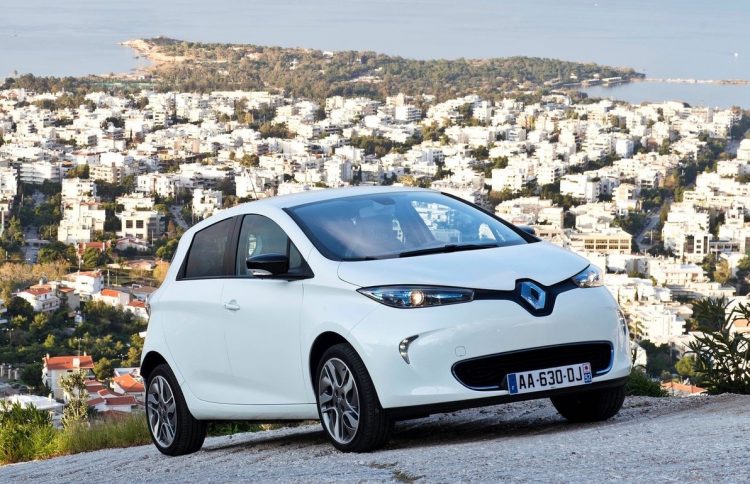 Elon Musk plans to democratise electric vehicles with next year's launch of the Model 3. That is as small as Tesla will go, while other carmakers already make B-segment electric superminis. The Renault Zoe just received an update that allows it to travel up to 400km on a single charge. This is the only vehicle of its size with that capability and it paves the way for Carlos Ghosn's (Renault-Nissan boss) plans for an $8000 mas-market EV aimed at getting Chinese citizens off smog-producing fossil fuels.
Honda Insight (first-gen)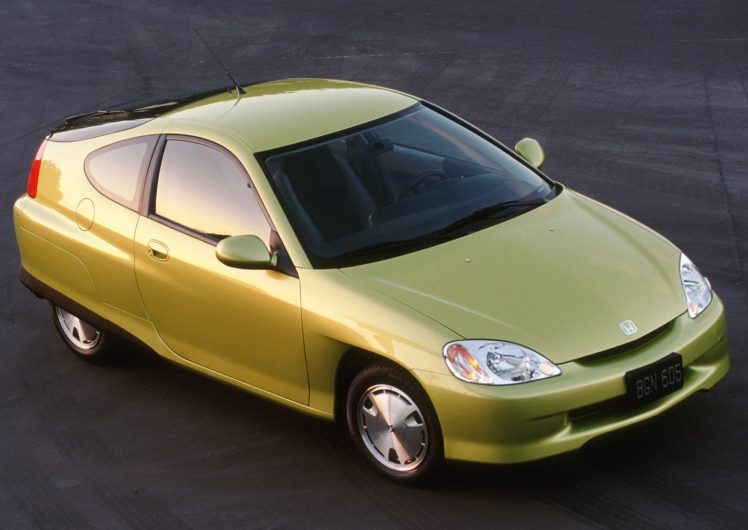 Toyota's Prius may have pipped it two years earlier by being the first hybrid, but Honda's teardrop-shaped Insight was arguably more envelope-pushing and innovative. The first-gen Insight used an innovative aluminium body, with resultant weight of 852kg. The drag coefficient of 0.25 was remarkable at the time and helped the car achieve phenomenal 3.2L/100km average from the 1.0-litre three-cylinder and electric motor combo. Best of all, it could be had with a manual transmission. If you see one of these on the used car market, snap it up as it is positively exotic by small car standards. By comparison, the second-gen Insight was a CVT-only snozefest, but the more recent CR-Z did bring some fun to the hybrid segment once again.
Austin 7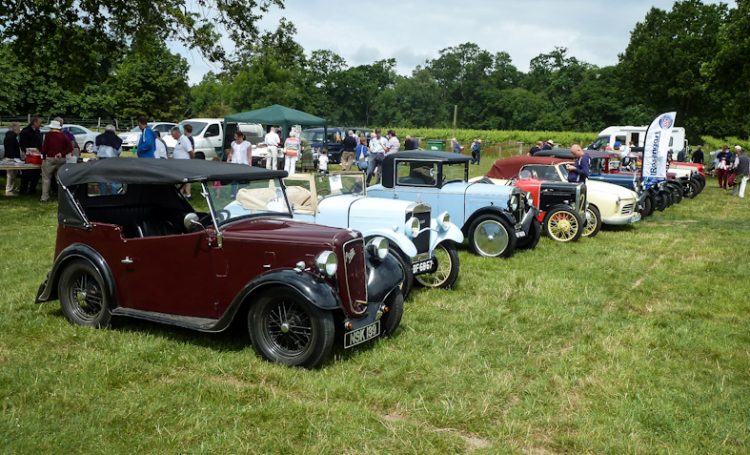 Created using the same ethos as Henry Ford utilised with the Model T, the Austin 7 was an altogether much smaller package, with a 700cc 7hp sidevalve engine. Like the Model T, it was a separate chassis with many different body combinations available. It effectively put Britain on wheels, kicked off the British motor industry and was imitated the world over in the form of the BMW Dixi and first Datsun.