The next-gen Mazda MX-5 is going to be lightweight, potentially weighing around 1000kg. This means it won't need as much engine power as the current model to produce the same power-to-weight ratio. We now hear Mazda could be looking to downsize the engine to a 1.5-litre unit.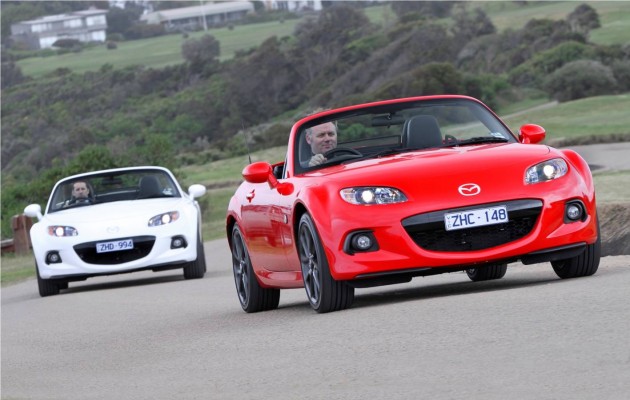 According to a recent Autocar report, a Mazda engineer has confirmed a 1.5 will make its way under the bonnet of the next MX-5. The downsize from the current 2.0 will help to reduce fuel consumption and emissions.
It's understood the engine will be based on the one used in the overseas Mazda3, only it is set to come with a host of SkyActiv technologies to ensure maximum efficiency and performance. The naturally aspirated unit is also expected to be tuned to offer fun, responsive driving characteristics.
Will it be more powerful than the current 1167kg, 118kW model? It is highly likely. As with the current model though it won't be about sheer power. The MX-5 has always been about overall balance, with handling and agility playing just-as-important roles.
As previously reported the next-gen model will be built on an all new platform as part of a joint project with Fiat. Sharing platforms will allow the companies to save on production and engineering costs.
The new model will on sale next year after making its first appearance at the 2015 Chicago Auto Show where the original made its debut 24 years ago. The unveiling will be celebrated with the nameplate's 25th anniversary.