In a surprise move, Peugeot has announced it will run at the 2013 Pikes Peak International Hill Climb event in a specially made Peugeot 208 T16 rally car. Even more surprising, nine-time World Rally Champion Sebastien Loeb has been selected as the driver.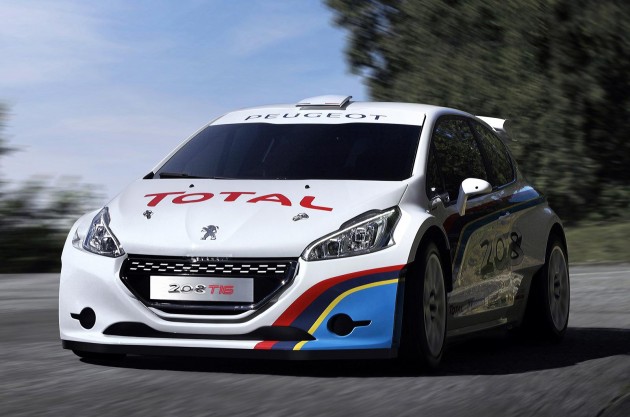 Fans of old-school rally videos may remember the award-winning 1988 film called Climb Dance, which featured a Peugeot 405 T16 rally car flying up the famous hill climb in Colorado. The drive, which ended up winning the event and resetting the record, was piloted by Ari Vatanen.
The following year, Peugeot returned with pretty much the same car and reset the record once again, this time with USA's Robby Unser behind the wheel.
Before the 405 sedan came along in the Pikes Peak scene, there was the crazy 205 T16. In 1987, also driven by Ari Vatanen, it was the second-quickest car up the mountain.
To rekindle the spirit, Peugeot is hoping to reclaim the overall record in the 'Unlimited' class, which means going up against some truly monstrous rally machines.
The project is being backed by the best in the business, including Red Bull – usually associated with other front-runners in motorsports – as well as Total and Michelin.
As you might remember, the 20km climb was covered in tarmac last year and was run for the first time without dirt road sections. Loeb will take a specially made 208 tarmac 'T16' rally car up the sprint, which climbs from 2800 metres to 4300 metres – the highest mountain in Australia, Mount Kosciuszko, is 2228m.
In terms of the 208 T16 in question, the French automaker hasn't released any details or specifications yet except these preview images. The car will be revealed in May though.
Pikes Peak will take place on June 30 this year. Stay tuned for plenty of coverage in the lead up and during the event.