The 2016 SEMA show was Fiat Chrysler's opportunity to show off a variety of outrageous vehicles, such as this Hellcat supercharged V8-powered Ram.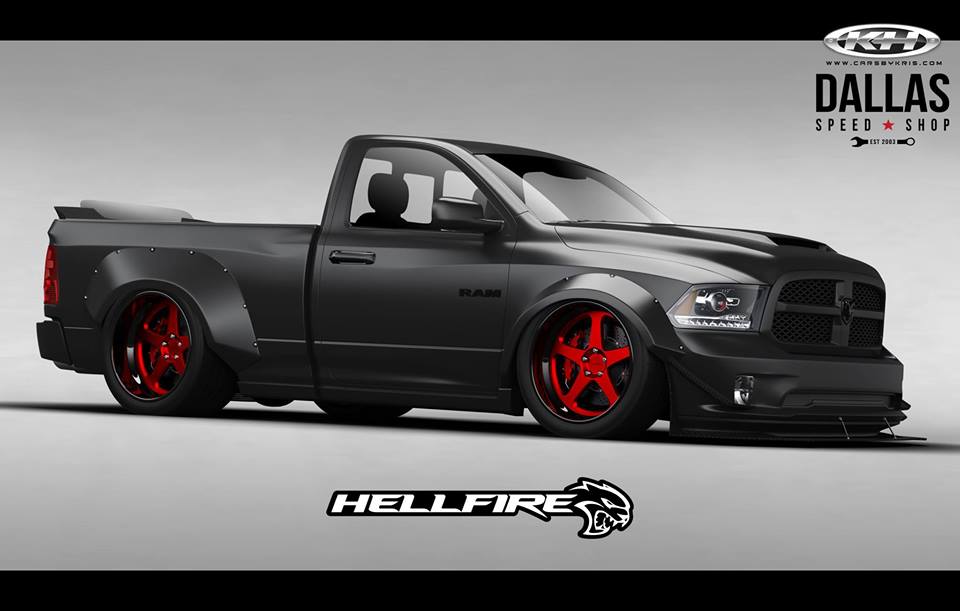 Now the more astute PerformanceDrive readers among you will probably remember we recently covered a similar concept with the Ram Rebel TRX – also powered by the Hellcat engine, albeit detuned to 428kW and optimised for bouncing off sandy dunes rather than outright performance.
Enter the Ram Hellfire. Similar in philosophy to the old F-150 Lightning and Viper-powered Ram SRT10, as oppose to the lifted Ford Raptor-style pickups.
With pumped guards and red stripes, wheels and mirrors overlaid onto a matte grey paintjob, the Hellfire visually conveys the 527kW supercharged V8's menacing intent. Other visual additions include additional spoilers at the front and much wider, angrier tyres.
The interior seems more-or-less stock but we won't hold that against it. If a vehicle like this made it to production, we bet there'd be a chorus of Aussies putting their hands up with a Maloo-shaped void in their lives.
Otherwise, we can only hope FCA imports other Hellcat-powered machines such as the Charger, Challenger and reported Hellcat-powered Grand Cherokee.