Jaguar has released the first decent teaser image of the all-new XE mid-size sedan. The new model will become Jaguar's answer to cars like the Audi A4 and BMW 3 Series and so on.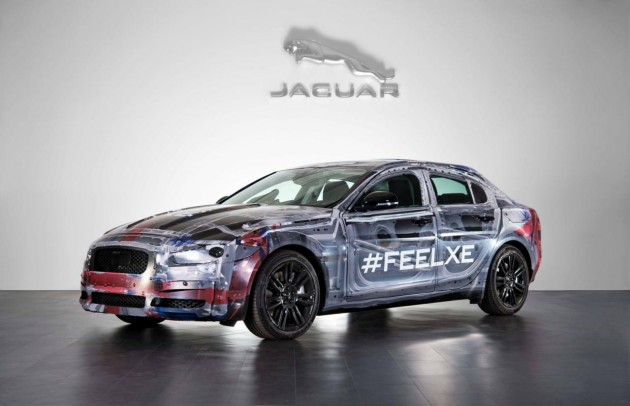 Designed as a fresh ground-up vehicle, the XE will be the first model to use the new iQ[AI] platform. The layout will be used to underpin a number of upcoming models, including an SUV based on the C-X17 concept.
As you can see the XE looks fairly similar to the current XF sedan, only smaller. The headlights are elongated and wrap around to the front guards, while the front end incorporates a big open grille. Above that there's a curvy bonnet with its own muscular lines and bulge down the middle.
In terms of engines, the rear-wheel drive XE will come with a variety of turbocharged four-cylinder units including petrol and diesel. A range-topping 'R' version is also likely, featuring the company's 3.0-litre supercharged V6. The V6 produces 250kW and 280kW in the F-Type sports car.
This will be a very interesting car and it should shake up the mid-size premium segment quite a bit. If it's anything like the XF, it will be a brilliant little sports sedan.
A full debut will take place later this year before hitting the market in 2015. Prices are expected to kick off at around the $50,000 mark.