Remember the talk about Jeep developing a new grand SUV sitting above the Grand Cherokee? The idea has now advanced to the point where Jeep will show a preview of the new 'Grand Wagoneer' to dealers in August, a report has revealed.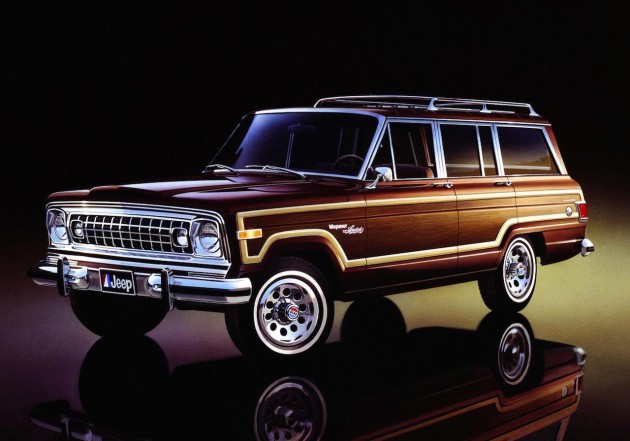 Set to sit above the Grand Cherokee as Jeep's most expensive and largest model in the showroom, the new Grand Wagoneer will be the company's seven-seat SUV to take on the likes of Land Rover and Range Rover models, and the Mercedes-Benz GL-Class to some extent.
According to an Automotive News report in the US, Fiat-Chrysler is planning to show dealers a preview of the new model at its biennial dealer show in Las Vegas in August. The news comes as quite a surprise as Jeep hasn't formerly announced the model or even shown a concept yet.
Those who know their classic American SUVs will remember the Jeep Wagoneer of the 1980s and '90s (pictured), featuring iconic wood trimmings mounted on the external panels. It's unknown if Jeep will keep the wooden panels but it is believed the model will revive the Wagoneer name.
As far as we know the new model will be larger in every dimension compared with the current Grand Cherokee, borrowing a number of components found beneath the Fiat-Chrysler empire. It's expected to be an all-wheel-drive-only model, offering fairly serious off-road capability.
We anticipate some images to be leaked out during the special dealer event in August. Jeep may also release some details to media at around the same time. We'll keep you updated.