Honda Australia has confirmed the new Honda NSX supercar will be heading to local shores. There's been no word yet on the date of arrival, however, the car will go into production in 2015.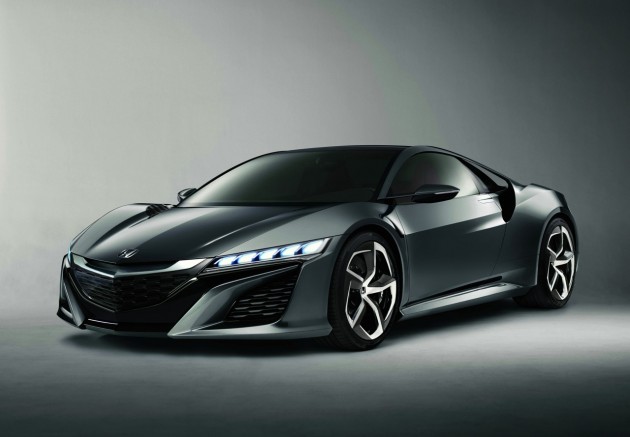 Honda will launch the new NSX internationally in 2015, sporting an all-new VTEC V6 engine paired with a sophisticated electric motor hybrid assist system. Specific outputs haven't been confirmed at this stage.
For Australia, the car will provide a much-needed performance element to the otherwise humdrum lineup of cars. Stephen Collins, Honda Australia director, recently said,
"The NSX has a rich history around the world and diehard fans of this supercar have been waiting a long time for the new model to come to production. We can't wait to offer this vehicle to our customers."
The driveline of the new version consists of a 'Super Handling All-Wheel Drive' system with a dual-clutch automatic transmission. Two electric motors are used, with a bilateral torque adjustable control unit.
The hybrid all-wheel drive system can instantly push negative or positive torque to the front wheels for maximum traction during cornering.
The last time the NSX was officially sold in Australia was back in the early 1990s. 203 examples were sold in the Asia Oceania region, and 18,000 around the world up until it was discontinued in 2005.