The all-new TVR Griffith has been officially revealed, reviving the legendary nameplate after a 15-year hiatus. It comes in as the first sports car to be based on Gordon Murray's iStream platform.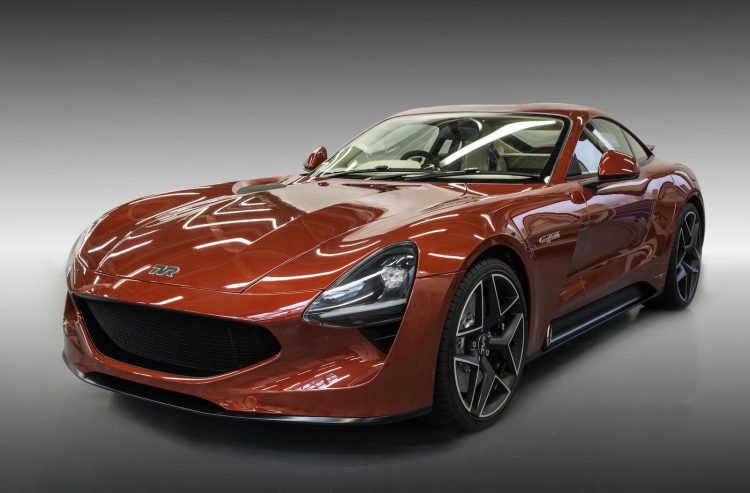 The platform is a carbon fibre tub which helps provide exceptional rigidity and a 50:50 weight distribution. It also helps to keep weight down, with a kerb weight of just 1250kg. This is very light by today's sports car standards.
Pair that lightness with a powerful engine and you've got yourself the perfect recipe for speed and agility. As such, power comes from a 5.0-litre naturally aspirated V8 engine developed by Cosworth. It produces 373kW, or 400hp/tonne.
This is all sent through a six-speed manual transmission with rear-wheel drive, capable of dusting off 0-60mph (97km/h) in under 4.0 seconds, TVR says. It also offers a top speed of over 320km/h. Company boss Les Edgar spoke about the new car at the unveiling, saying:
"Today's unveiling is the culmination of nearly three years of tireless work by the team, and we're all proud to be able to show the new TVR Griffith to the world. This is unmistakably a TVR, a British muscle car that's as awesome and brutal as it is charismatic and refined. Importantly, the new TVR offers levels of technical sophistication, comfort, reliability and practicality never seen by the brand before."
TVR unveiled the new Griffith at the Goodwood Revival event in London, with a special Launch Edition shown to crowds. Production will begin late in 2018, with prices to start at £90,000.