HSV's final revision for its GEN-F range will apparently be revealed next month, before being replaced by import-based cars next year.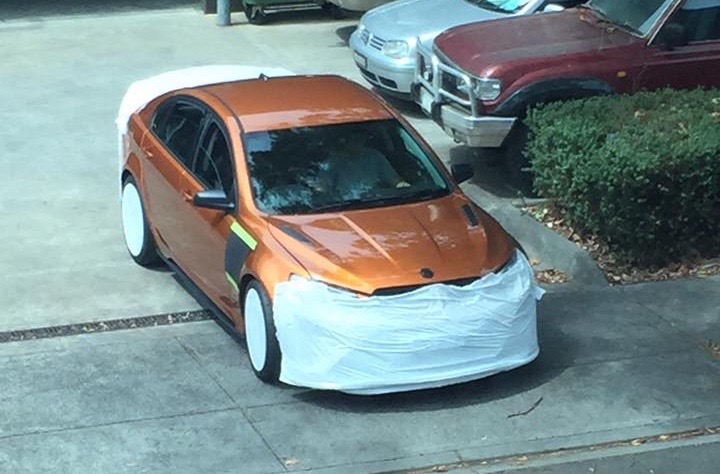 An eagle-eyed snapper from HSV Owner's Club Facebook page has caught the revised cars being driven around Clayton headquarters, with partial coverings to conceal expected new front bar treatments and wheels, and, potentially, the circa-480kW/820Nm 'GTS-R' that's still to be officially confirmed. A trademark application for the GTS-R name was found on the ipaustralia government website last year.
Visible in the pictures are three new colours, a lairy green called Spitfire Green, Light My Fire Orange and Son of a Gun Grey.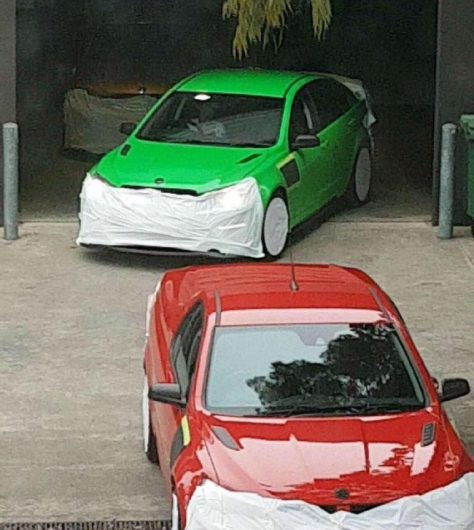 We can see a red Maloo ute, a red GTS sedan with some mild side skirt and front revisions, a grey Clubsport LSA with covered wheels, but the most interesting cars here are the green and gold examples.
Expected to be either the GTS-R or rumoured 'W1', the cars have covering over the front guard panel, suggesting a unique vent treatment may be on the cards. The Maloo also has this panel, indicating it may be the rumoured LS9-powered version.
All is set to be revealed officially come February, but prices for the GTS-R W1 could run into the $170,000 mark. The GTS-R is expected to be a regular production model for the remaining months of the VFII-based car's production run, while the W1 is set to be limited to 250 units.