More details are coming through on the upcoming 2015 Ferrari California, which is expected to be the first of a wave of new Ferrari models featuring a turbocharged engine.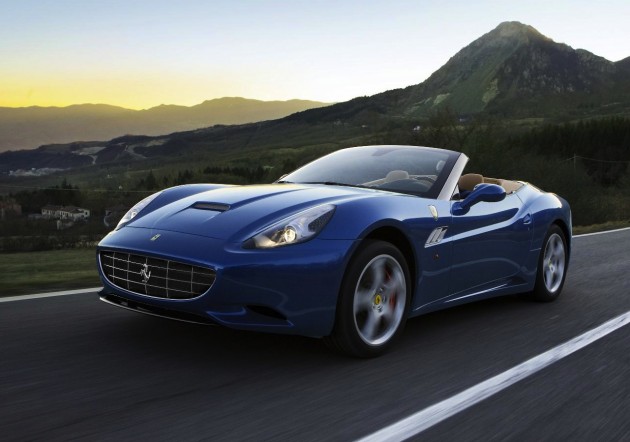 According to a Motor Trend report, the 2015 California will use a revised version of the 3.8-litre twin-turbo V8 powering the new Maserati Quattroporte. In the Maserati the unit produces 390kW.
The current California comes with a 4.3-litre naturally aspirated V8 producing 338kW and 485Nm. Although the power is expected to jump, even if it remains near the Maserati's figure, the torque is set to be the main player here.
In the Maserati there is a whopping 710Nm available thanks to the turbochargers. In the Ferrari, a figure like this will no doubt improve acceleration and cross-country performance by quite a lot.
Aside from the power increases, the turbo engine will bring big economy benefits to the nameplate and the brand, hence the whole reason why Ferrari is turning to turbocharging in the future.
Again, the Maserati offers an average fuel economy of 11.8L/100km. In the lighter weight Ferrari California, the figure could drop even further than that.
The report says the new model will also receive an updated multimedia interface inside, with a high possibility it will get a form of Chrysler's very good Uconnect system. The current California uses a clunky system which is based on an old Chrysler interface.
As for its market debut? A public unveiling may take place at the 2014 Geneva Motor Show in March before it arrives in dealerships later in 2014 – probably early 2015 for Australia.