In an effort to try and repair some of its documented reliability issues, following a long string of safety recalls for most of its models, Jeep's Australian arm is announcing a new five-year warranty program for its vehicles.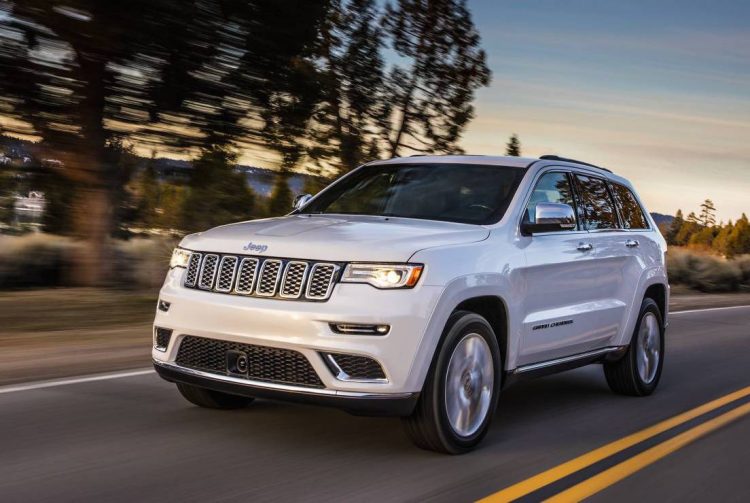 The package includes a five-year warranty, lifetime roadside assistance and capped-price scheduled servicing across the Jeep range. More specifically, all MY2017 models sold from February. Even MY16 cars sold from February will be given an extended two-year warranty on the previous standard three-year setup.
For those who purchased an MY15 or MY16 Jeep before February, the company is offering a plus-two year extended warranty with two years roadside assistance, and five years capped-price servicing for $1950 (including GST).
As for the servicing, MY17 models and onward adopt a new plan, with intervals of 15,000km or 12 months for petrol, 20,000km or 12 months for diesel buyers. Jeep says these improved intervals have been made possible "thanks to advances in production, materials, and supplier processes."
It's all called the Jeep There & Back Guarantee, and it's not a limited-time offer or just a promotion. Jeep Australia CEO Steve Zanlunghi says it "forms a fundamental component of our business going forward and it's a commitment to our owners now and in the future."
According to the government recalls database, Jeep models are among the most recalled new vehicles in the country. During 2014 the Grand Cherokee was recalled an appalling 11 times, and multiple times in subsequent years. The smaller Cherokee model isn't far behind, with four safety recalls in 2016 alone.
Jeep says it has made the following efforts to improve the customer experience:
360 Degree Dealer Service Coaching Program, to educate and better equip dealers with techniques to improve management of their workshops and better meet the service needs of their customers
• Parts Pricing Reduction, to lower the cost of servicing and ownership
• Direct Line Haul Shipping, between Melbourne, Sydney and Brisbane to ensure swift parts delivery to reduce inconvenience and improve fix
• Increased Parts Warehouse, by 200 per cent to establish a 96 per cent parts fill rate ensuring timely access to parts and a reduction in service wait times
• Increased Field Team, to help increase responsiveness for dealers, manage technical issues and provide resolutions to customers
• Three Tier Customer Call Centre and Increased Staff, to reduce wait times and improve resolutions and enquiry
• Real Time Net Promotor Score Program, to ensure dealers can respond to customer survey's immediately and resolve potential issues