The all-new 2015 Audi TT has finally been officially revealed, including the hot new TTS performance variant. The new model showcases fresh styling, revised engines, and a completely redesigned interior.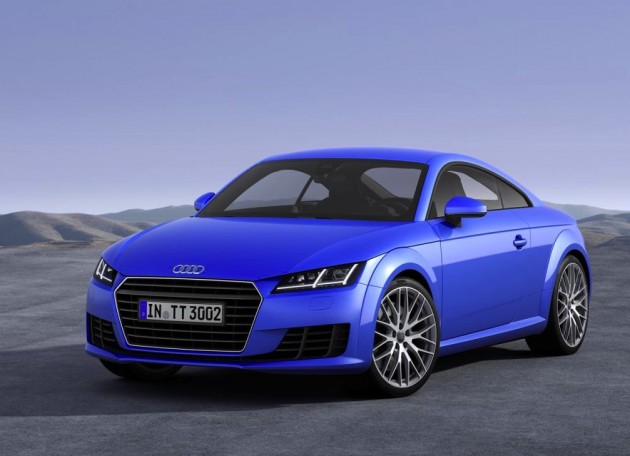 As revealed in leaked images yesterday, the new TT takes on Audi's latest styling language which is much sharper than the current layout. It uses a large hexagonal front grille, dominating the front end, new more angular headlights, bolstered wheels arches like the first-gen TT, and a neatened up rear end.
The body is made up of a lightweight aluminium space frame helping to cut 50kg from the TT's weight. All models feature a distinct skirt around the bottom edge moulded into the bodywork.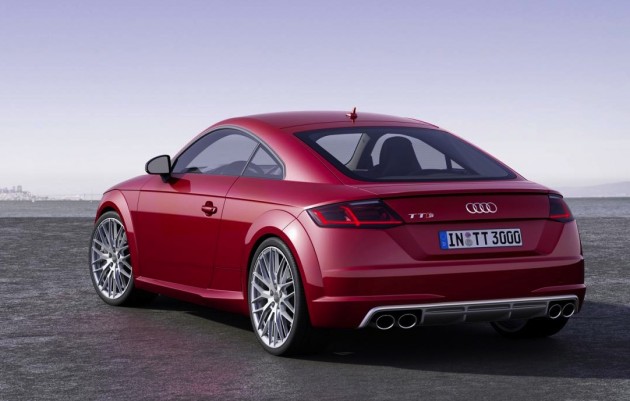 Underneath, the sports Audi rides on Volkswagen Group's modular MQB platform. It's actually smaller in dimensions than the outgoing model, with a 20mm reduction in length and 8mm reduction in width. The overall height is the same.
From launch, Audi will be introducing a number of updated powerplants, starting with a 2.0-litre turbo producing 169kW and 370Nm, and a 2.0-litre TDI turbo-diesel producing 135kW and 380Nm.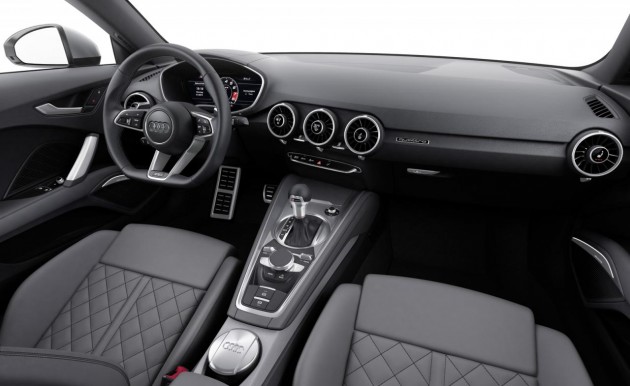 The sporty TTS will in fact come with VW's high-output 2.0-litre turbo four-cylinder, however, instead of delivering 221kW as in the S3, the TTS gets a 228kW and 380Nm tune. TTS buyers can also enjoy sports lowered (10mm) suspension, up to 20-inch alloy wheels, and a sporty bodykit with silver highlights.
Audi Australia has confirmed the new model will reach local shores at the start of 2015. Local specs and prices are yet to be finalised.