The new 2014 Range Rover Sport has been spotted in full, with no camouflage, around two weeks ahead of its official debut on March 26. These images, published on various media outlets and social media, give us a first glimpse of the model.
Showcasing a clear relationship with the vehicle's little brother, the Evoque, the new Sport looks as muscly as ever. The front grille in particular shares lots of similarities with the Evoque, with a pronounced mid-section.
The headlights appear to be tinted versions of the new design seen on the regular 2013-2014 Range Rover, while a clamshell-style bonnet closes down and almost meets with the bulging front wheel arches.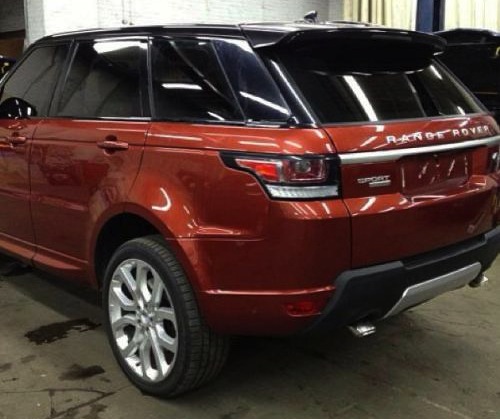 At the back it is a similar story. The rear pillars and windscreen are sloped for a sleeker, almost coupe look, while the underside features a chunky diffuser section that wraps all the way up to the tailgate. This is very similar to the sporty Evoque layout.
In terms of engine specifications and equipment, official details are still under tight wraps. The new model is expected to come with the same lineup of engines as the regular 2013 model though, including power outputs ranging from 190kW and 250kW with diesel power, and at least 375kW in top-flight supercharged petrol V8 form.
We'll be sure to keep you updated with official details as soon as we hear more.