Volkswagen has revealed the new e-Golf at the Los Angeles auto show as promised, following the unveiling of the 2017 Golf update last week.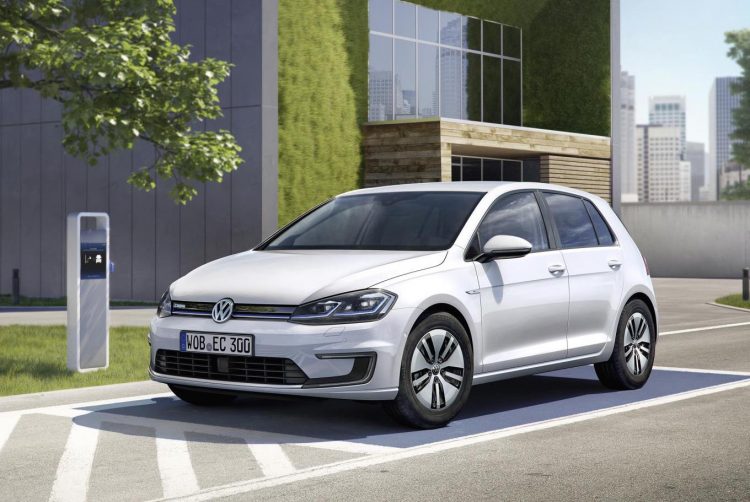 The 2017 e-Golf boasts a new electric powertrain which provides 15kW more power, taking output to 100kW, while torque is lifted 20Nm to 290Nm. This results in a 0-100km/h sprint time of 9.6 seconds.
More importantly though, the 2017 e-Golf full-charge range has been extended 50 per cent to around 200km in everyday driving. On the New European Driving Cycle it is rated at 300km while in the US the EPA 'real-world' range is rated at 200km.
Power comes from a new lithium-ion battery with an increased capacity, from 24.2kWh to 35.8kWh. It can be recharged to 80 per cent within an hour using a CCS charging station (DC, 40kW). When recharged via a wallbox (AC, 7.2kW), it can be charged to 100 per cent in under six hours.
In other areas, the new e-Golf takes on the recent design facelift, with full LED headlights and taillights, and fresh bumper bars for a more grown-up and sophisticated look. Inside is also revised and now incorporates the fully digital dash and instrument cluster as seen with the recent Golf update.
The on-board 9.2-inch multimedia system includes both Apple CarPlay and Android Auto connectivity, along with gesture control and 'Discover Pro' as standard. There's also an e-Remote feature that allows users to cool or heat the cabin remotely.
It's unknown at this stage if the e-Golf will be heading to Australia any time soon, however, it will go on sale overseas in the next few months.