We know Ford is planning to introduce XR6 and potentially XR8 Sprint special editions, and now it looks like the rivals from Holden's HSV arm could be planning a GTS-R last hurrah.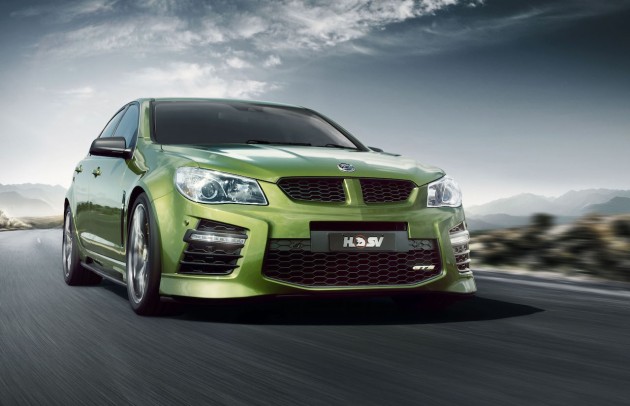 General Motors has filed a trademark for the GTSR name. Records of the trademark application can be found on the ipaustralia government website, where it shows the trademark applies to car badges and merchandise.
While this is hardly confirmation that a new GTSR is on the way, it certainly stands as a good sign. As we know the Holden Commodore will go out of production by 2017, leaving HSV with no large sedan to build upon.
According to rumours a new GTSR could be on the way as a final edition for the iconic GTS nameplate. It is expected to be a strict limited edition model, featuring unique accessories and exterior trimmings, as well as a boosted engine.
Our guess is HSV isn't going to have the money to spend on extensive engineering, and will likely stick with the existing LSA 6.2-litre supercharged V8. Given that some light tuning can take the factory 430kW output to near-500kW quite easily, we'd be predicting an output somewhere within this range for a new GTSR/GTS-R.
Those who know their performance Holdens will remember the GTS-R from 1995-1996. It was based on the VS Commodore, HSV GTS, featuring a 5.7-litre naturally aspirated V8. Output stood at 215kW for most examples, with some receiving further tuning from factory. Just 85 were made.
The trademark application was filed on December 2, which means an announcement should be on the way soon… if HSV is planning anything. Purely speculating, a Gen-F2 GTS-R would probably be priced at around the $120,000 mark. Back in the day, the VS GTS retailed for $67,123, while the GTS-R was $76,000.