The new 2014 BMW X6 is only around a year away now, and according to reports, it will be based on the next-gen BMW X5 platform showcasing a more aggressive look.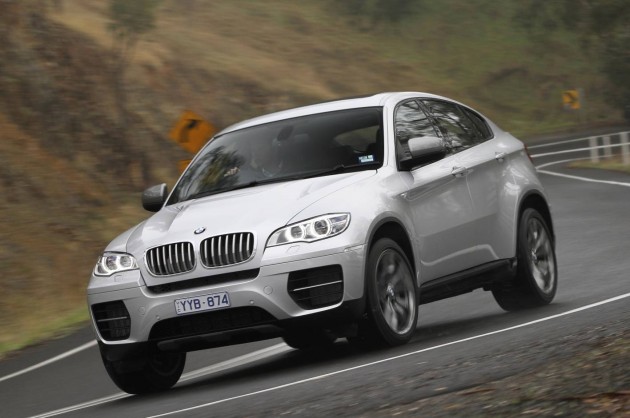 (Image: 2012 BMW X6 M50d)
Separating the X5 and X6 from a styling point of view at the moment is the obvious sloping roofline of the X6 with a four-door coupe layout. However, from the front, the two are very similar, with very similar headlights and panels.
For next model, BMW is reportedly aiming for a more aggressive look. And not just for the X6, but all of BMW's more dedicated 'sporty' models. In a recent Autocar report in the UK, a BMW source close to the matter said,
"We want to give our sporting models a more individual look, separating them more visually from the more practical models in our line-up."
This could mean the X6 might be more distinguishable, with unique headlights, different vents and spoilers, and potentially some fresh front guards. The new model is also expected to be larger than the current version, and lighter in weight thanks to a composite steel construction.
Under the bonnet, the 2014 X6 is likely to come with a similar lineup of engines as the current model, including a 3.0-litre turbo six, in petrol and diesel forms, and a 4.4-litre twin-turbo V8 petrol for the high-end models.
A hybrid may also join the range for the first time, pairing the 3.0-litre petrol with an electric motor system.
The new model is likely to be unveiled towards the end of this year.