Some more 2016 Ford Focus RS details are starting to surface, with the latest report saying it will get a 2.3-litre EcoBoost engine, while retaining a front-wheel drive layout like the previous model.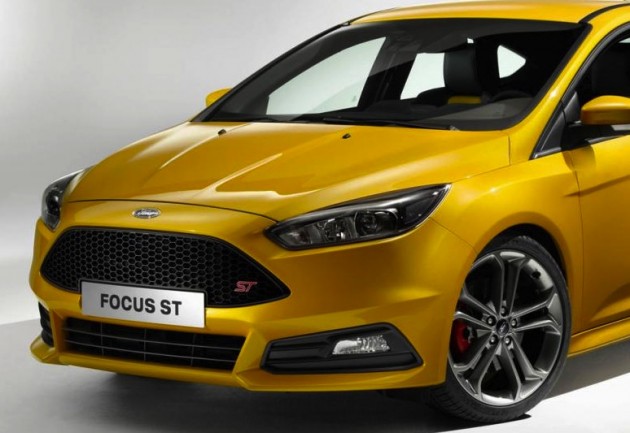 According to a recent Autocar report from the UK, engineers have begun work on the next Focus RS. It's set to come with an iteration of Ford's latest 2.3-litre turbo four-cylinder EcoBoost engine, producing around 243kW of power. Fans will recognise the engine from the 2015 Mustang.
From there, power will apparently go through a beefy six-speed manual transmission and into a front-wheel drive system incorporating an updated version of the company's RevoKnuckle front suspension layout.
Other goodies expected include bespoke sports suspension lowered compared with any other Focus including the ST (pictured above), a proper mechanical limited-slip differential, serious multi-piston brakes, and of course a dramatic bodykit and interior.
The new Focus RS will be the range-topping super hot hatch from Ford, ready to compete with the likes of the Renault Megane R.S. 275, Mercedes-Benz A 45 AMG, and the Volkswagen Golf R to some extent. It's slated to arrive some time in 2016.