Up for sale on eBay is this crazy little Fiat 850 Coupe. The car's original 35kW 843cc engine has been tossed in the bin and replaced with a turbocharged and supercharged fuel-injected Fiat 2.0-litre twin-cam engine.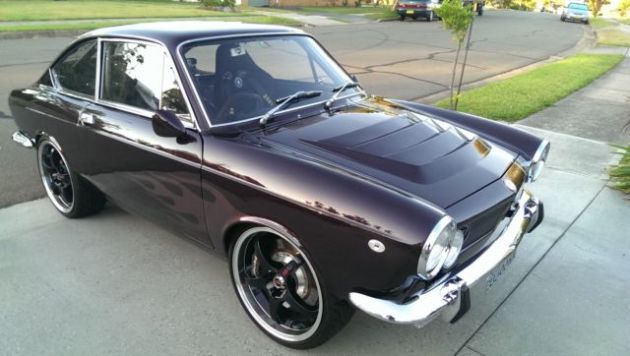 The internals have been beefed up to handle boost from the Garrett T04Z and Toyota six-cylinder supercharger. Other mods include EMS engine management, three-inch exhaust, and a water-to-air intercooler.
Being a rear-engine layout, the Fiat uses a Volkswagen Beetle transaxle to send power to the ground. The brakes and suspension have also been upgraded with Wilwood calipers up front, and heavy duty front and rear springs and shocks at each corner.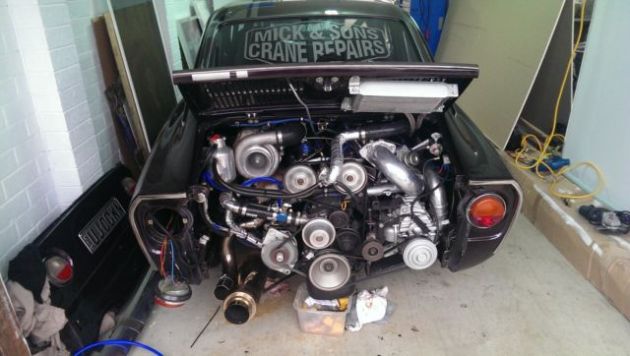 The owner has stated in the advertisement that the roll cage and stereo can be removed to fit a backseat, though we're not too sure how keen passengers would be to hop in given its size.
The starting bid is set at $20,000.
Head over to the original eBay advertisement for more information.