Official images of the all-new 2013 Volvo V40 have surfaced online, after a series of leaked and spied images revealed the new model. The V40 will replace the old V40 and V50 wagon.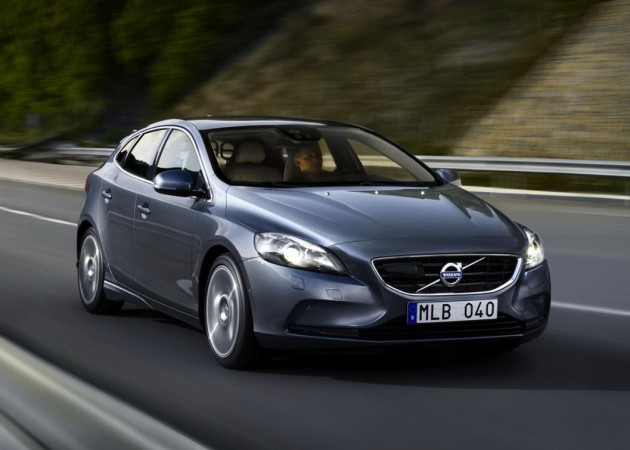 The new V40 will be an important new car for Volvo as it is set to take on rivals such as the Audi A3 and Mercedes-Benz A-Class, as well as the popular Volkswagen Golf.
Specific engines and drivetrain options for the new model are yet to be revealed, however, a series of turbocharged petrol and diesel four-cylinder units are expected to be on offer.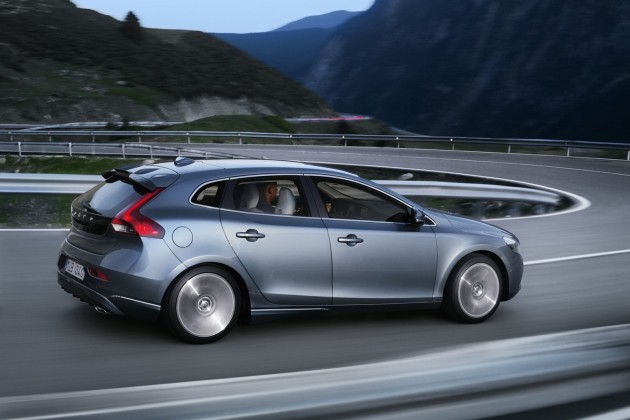 We like the new design, it's refreshing in the segment. It sticks to Volvo's current design language while also incorporating interesting lines and tones. The rear is also a great piece of work, featuring black glass embedded into the taillight.
According to alleged leaked documents, the 2013 Volvo V40 will measure 4500mm in length, making it longer than the Audi A3 Sportback five-door hatch, which measures 4286mm.
The interior has also been fully revealed, showing a smart and crisp layout, and Volvo's trademark user-friendly centre fascia, surrounded by four main control knobs. The large glass roof also lets in plenty of natural lighting to brighten up the cabin.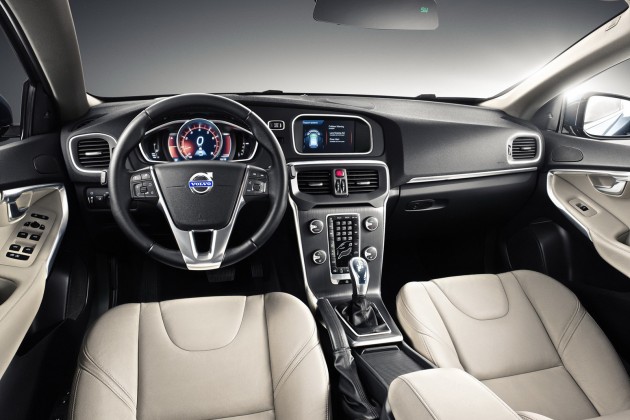 Full details will be announced at the Geneva Motor Show, starting March 6. The new V40 is set to hit Australian showrooms during the start of 2013.