Images of the all-new 2015 Volvo XC90 have surfaced online, revealing the exterior of the new ultra-safe SUV in full for the very first time. The leak comes just days before its official debut.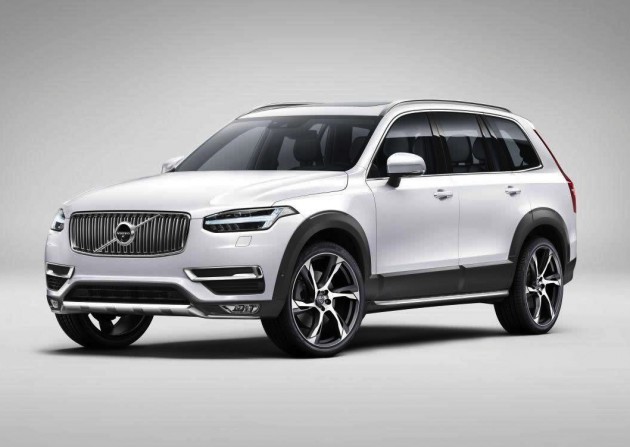 Volvo is planning to reveal the new XC90 in a few days, however, it looks like Xmas has come early for Volvo fans. This is the company's new masterpiece model. It boasts a whole heap of world-first safety technologies, a new platform, advanced powertrain options, and a fresh design.
New technologies include an auto brake function for head-on collisions, a special run-off road feature which prepares the cabin for crashes that involve the vehicle leaving the road, as well as automatic queue assist which is capable of driving the vehicle autonomously in heavy traffic conditions.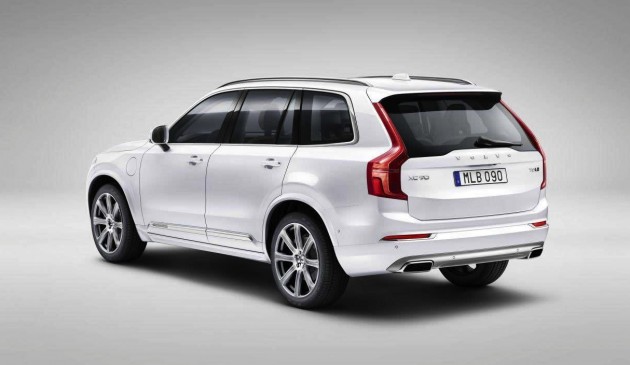 Under the bonnet, the XC90 will debut Volvo's high-tech hybrid engine comprising of a 'Twin Engine' hybrid system using a turbocharged and supercharged four-cylinder and an electric motor. It offers a combined output of 300kW and 640Nm.
Volvo has invested a lot of time and technology into the development of the upcoming XC90. In fact, it also debuts the company's Scalable Product Architecture (SPA). The architecture will eventually find its way under all new Volvo models in the future, infusing advanced production and engineering flexibility for a wide range of model sizes.
Lastly, the exterior design is the company's all-new styling philosophy. Highlights include unique T-shaped LED-infused headlights, a large upright grille dominating the front end, curvier panel contours compared with the current showroom design, and various aluminium trimmings.
We'll be sure to provide the full details upon its official debut in a few day. Stay tuned.
UPDATE: More images added