Even though Australian car manufacturing has one leg down the S-bend, you can't expect thousands of enthusiasts touched by our industry to forget their passion and turn their backs on what they love.
This is why we have enthusiastic designers such as Naish Chapman, and the 2018 HSV GTS-R depiction, who are eagerly anticipating what's next for the sports sedan market in Australia. Another designer, Nik||Digi-Kustoms, has envisioned what could be in store for the next-generation of HSVs, based on the imported 2018 Commodore.
Nik has already given us plenty to talk about before, with his Falcon RS renderings and the divisive (but well-executed) Cruze A9X. HSV has confirmed it will have a presence beyond the outgoing GEN-F range. To that end, Nik has given the NG Commodore some aggressive body add-ons that are seamlessly integrated into the contours of the new Commodore.
The grille, for example, follows the form and shape of the Insignia-dore's layout while adding some carbon fibre subtlety at the air dam. For continuity, the GTS equivalent seen here adds jungle green.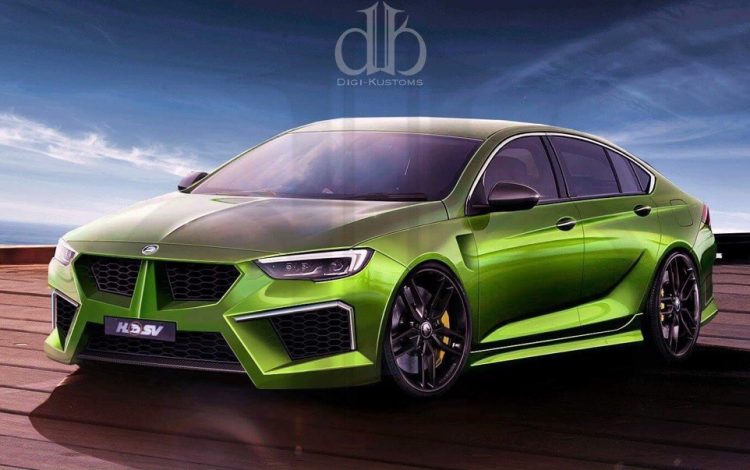 A more subtle, white vehicle could serve as the basis for a Senator replacement, but it does show the next Commodore will at least look neat when slammed to the ground and wearing some giant alloys. A deeper-skirted version of this seems as though it could perhaps be a Clubsport equivalent.
This all brings us to another question; if HSV does bring out a new Commodore range, should it keep the existing names? Or start again? Feel free to give us your thoughts below.
You can check out some of Nik's other creations on his Facebook page.