Remember the rugged Mercedes-Benz GLB concept car revealed last week? Well, it seems there are plans to put it into production before the end of this year.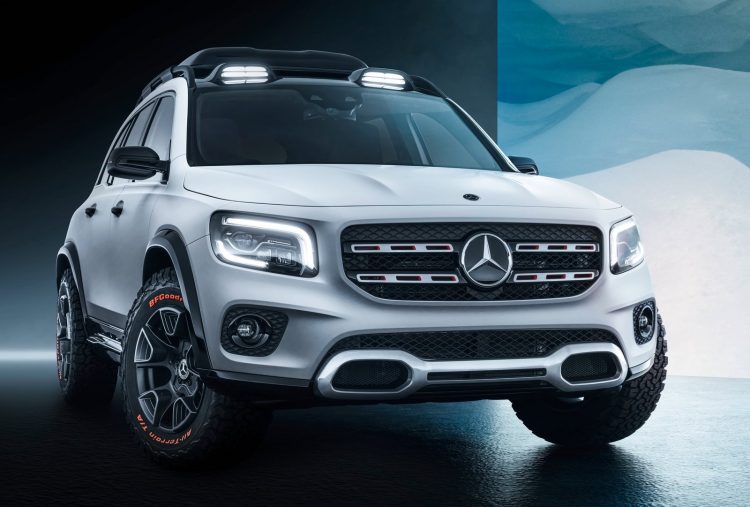 Yep, Mercedes will soon introduce a brand new SUV to slot between the GLA and GLC. In detailing the GLB concept, Mercedes-Benz explained in a statement that production of the showroom model will take place in Peking in China, and in Aguascalientes in Mexico. According to the plans, this will take place before the end of this year.
More specific details of the production version are yet to be uncovered, however, the showroom version isn't likely to feature as much of the hardcore off-road stuff. The big roof rack system with integrated LED light bars probably won't make it to production, although it could be an option. Meanwhile the 17-inch wheels with chunky off-road tyres are expected to be switched for more conventional units.
Interestingly, the seven-seat cabin layout is set to remain. This will give the GLB a competitive edge over some of its closest rivals, which aren't offered with seven seats. The GLB is set to go on sale in emerging markets only, such as South America and China, where seven-seat layouts are in higher demand even in small to medium cars.
Powering the concept was the M260 2.0-litre turbo-petrol four-cylinder engine, currently seen in many 250-badged models. It produces 165kW and 350Nm. This unit will probably make it to production as well, potentially joined by a smaller, more efficient option.