LEGO fans will love this one. Toyota Australia has unveiled the painstakingly detailed LEGO Camry at the Brickman Awesome exhibition in Melbourne.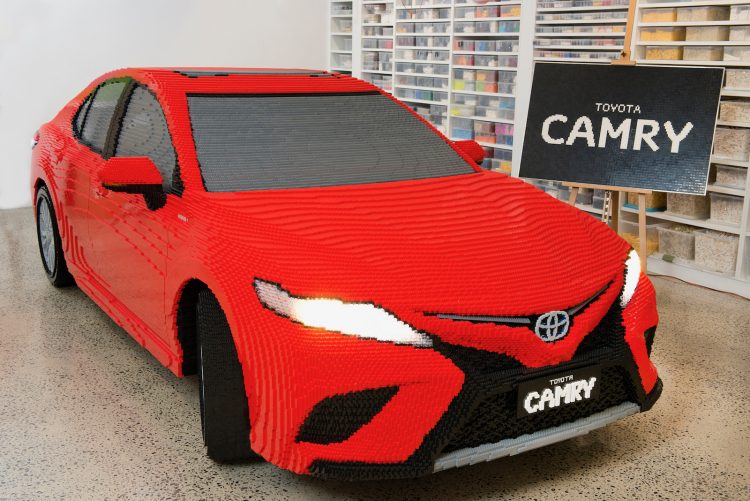 We're talking about a full-size Camry made from Lego, consisting of over half-a-million LEGO bricks. It weighs in at two tonnes, and features some impressively fine attention to detail. There's 'hybrid' lettering on the sides, all of the lights work, and even the alloy wheels feature the little Toyota logos on them.
It was designed by Ryan 'The Brickman' McNaught, also known as the only LEGO-certified professional in the southern hemisphere and one of only 14 in the world. Speaking about the build, McNaught said:
"I'm so excited to be unveiling my newest Lego creation – a life-sized Toyota Camry – at Brickman Awesome in Melbourne. It's taken over two months to build and comprises more than 500,000 bricks, but I'm really pleased with the outcome and can't wait to see what everyone else thinks of it! I'm delighted we have partnered with Toyota and I've had this opportunity to build my first full-scale Lego car."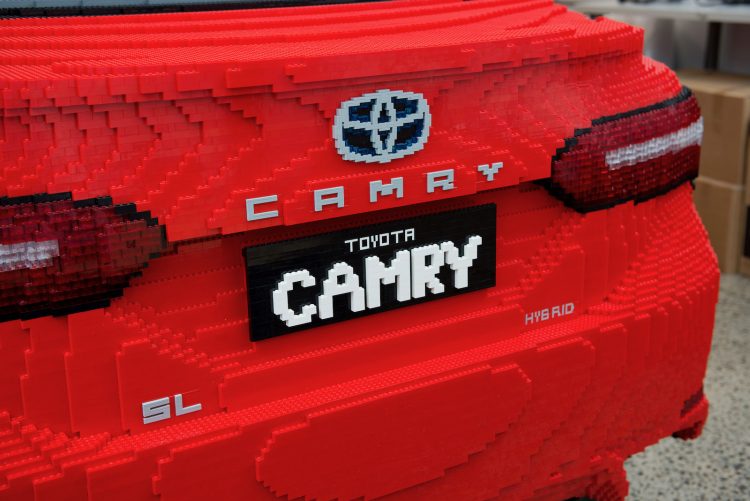 Taking around 900 hours to build, the replica actually took around 40 times longer to produce than Toyota takes to make a full production version. The model is designed on the new-look Camry and Toyota says it is a fun platform to showcase the new model in a unique and interactive way. Toyota Australia design chief Nicolas Hogios said:
"We're so excited to introduce the all-new Toyota Camry in a fun and interactive environment to Melburnians. It's amazing to see how quickly the car was put together in such a streamlined approach – much like our own design process locally in Australia."
Interested fans can check out the model at the Brickman Awesome display currently open at the Melbourne Museum Plaza, from March 21 to April 19.