Ford has unveiled the new Ford Fusion NASCAR at the Charlotte Motor Speedway in the US. It features the all-new Ford Fusion (new Ford Mondeo) design, first unveiled at the 2012 North American International Auto Show earlier this month.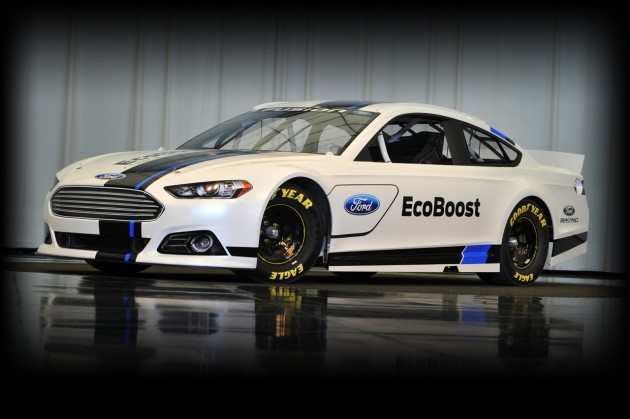 Ford motorsport engineers have worked hard at getting the new Fusion NASCAR back to 'stock car' roots, by maintaining as much as the factory looks as possible. Jamie Allison, director at Ford Racing, recently said,
"We wanted Fusion to be the car that helped return 'stock car' to NASCAR. I think fans, when they see the car, are just going to smile and cheer. It is going to reengage them with the sport and make the sport better because there is just something natural about seeing race cars that look like cars in their driveways."
From the front it's easy to spot the resemblance to the new road-going Fusion. There's the wide-open grille smack-bang on the front, which seems pretty much identical to the latest production car's grille. Down the sides also shows similarities with minor panel curves and horizontal lines.
The Ford Fusion NASCAR will compete in the 2013 season of the NASCAR championships, and will make its debut at the 2013 Daytona 500 in February. Engineers will undergo various testing runs throughout this year as well.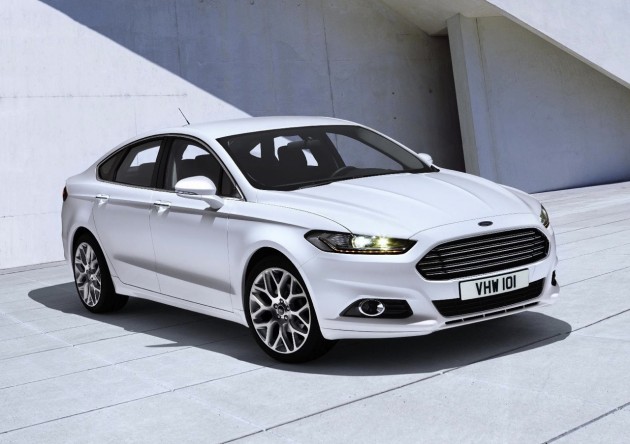 Ford Australia will be introducing the new Fusion as the 2013 Ford Mondeo in 2013. It will launch in the US halfway through this year.
Power will come from two Ecoboost units, including a 1.6-litre four-cylinder turbo producing 133kW and 233Nm, and a higher spec variant coming with the 2.0-litre EcoBoost four-cylinder engine producing 177kW and 339Nm (expected in the new Falcon in April).