Due to popular demand for the 2015 Ford Mustang in Australia, the local arm is launching its first-ever online pre-ordering system for dealers to handle some 15,000 potential owners already expressing interest.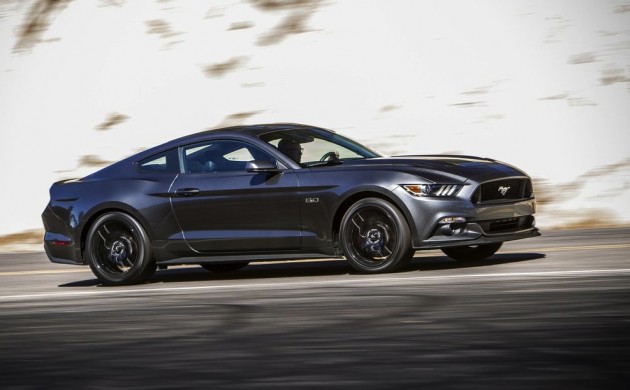 The Ford Mustang will become the new halo model for Ford's future showroom, given the Falcon and its high-performance iterations will go out of production by 2017. Dealers are said to have registered 1200 online orders already, including 600 deposits.
Details of interested buyers can be submitted online, allowing over 200 dealers around the country to interpret and respond according to how serious the punters are. Bob Graziano, president and CEO at Ford Australia, said,
"The Mustang is drawing people to Ford well in advance of its arrival, and we've reacted quickly to find a way to communicate with these new potential owners. With more and more customers coming forward each week, this new pre-ordering system will allow us to plan and cater to their specific requests from the outset."
As reported last week, the 2015 Mustang will be available in two trim levels in Australia. The entry model comes with a 2.3-litre turbocharged four-cylinder engine producing 233kW of power and 432Nm of torque, while the top 5.0-litre V8 version produces "over 320kW" and 525Nm.
Both models will be available with a six-speed manual or a six-speed automatic option, with power directed to a rear-wheel drive system via a limited-slip differential. Showrooms and buyers will start to receive orders late in 2015.