BMW is planning to introduce a new racing car for GT3-class racing based on the BMW M6 coupe. It will replace the current Z4 GT3 car in the 2016 season.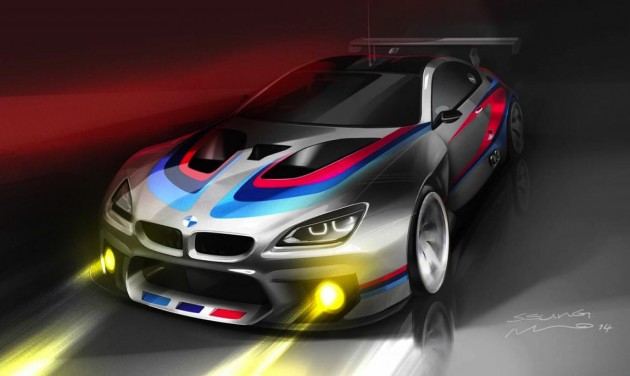 You don't often see the M6 associated with any sort of motorsport, except as a pace car in some championships. But BMW will switch from the sporty Z4 convertible to the mighty M6 in a couple of years for its entry into FIA GT3-class racing.
So far the company has only shown these virtual teaser images, showing an M6 dressed up suitably for racing. It showcases a full wide-body bodykit with much larger wheel arches, an aggressive front spoiler, and a unique bonnet with gapping heat extractors in the top.
Under that bonnet lies a highly modified version of the standard 4.4-litre twin-turbo V8. Specifications haven't been mentioned, however, it will need to fall in line with FIA regulations. BMW Motorsport director Jens Marquardt said,
"For me, as BMW Motorsport Director, there are few things more exciting than the development of a completely new car like the BMW M6 GT3. This car's properties make it predestined to succeed the BMW Z4 GT3. The BMW Z4 GT3 has enjoyed success around the world in recent years, and is very popular among our customers. We obviously want to follow on from this success with the BMW M6 GT3."
BMW will begin testing the new racer during the first quarter of 2015, with customer availability planned for the end of the year. It will be eligible to race in the 2016 BMW Sports Trophy. Marquardt added,
"We are all very excited to see it in action at the initial tests. One thing is certain from the first design sketches: this car is going to have the wow factor. It goes without saying that we will continue to offer BMW Z4 GT3 customers our full support, just as they have come to expect from us."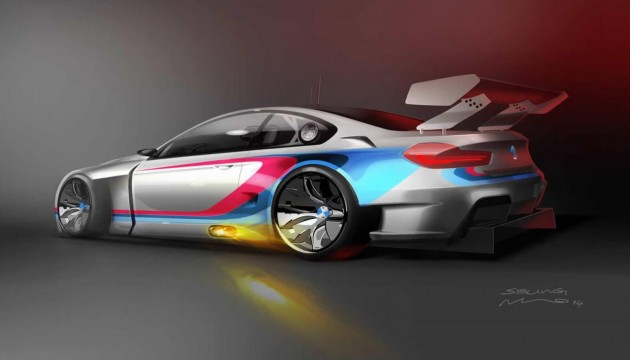 The finished product is expected to be fully revealed in the next few months. Stay tuned.