Investigators have revealed the Porsche Carrera GT that Paul Walker was travelling in at the time of his tragic accident was not faulty as once suspected. The cause of the crash is being put down to excessive speed.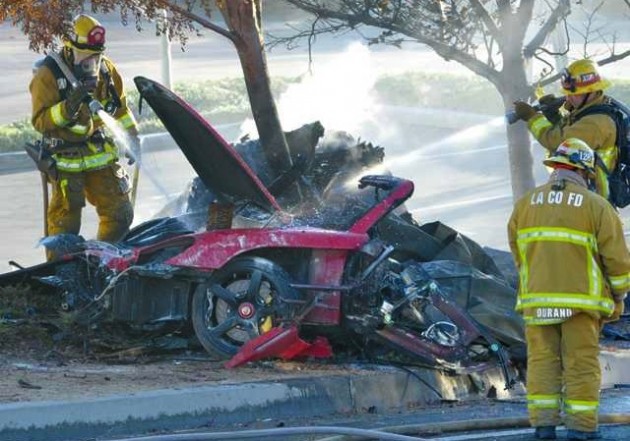 It's been an almost four-month investigation to try an uncover the exact sequence of events leading up to the crash that killed the Fast & Furious star late last year.
Evidence suggests the Porsche Carrera GT, which was modified, was travelling at approximately 130-150km/h at the time of the crash in a speed limit zone of 70km/h. The car was being driven by Walker's friend, Roger Rodas. In an official statement, Los Angeles County Sheriff Commander Mike Parker said,
"Investigators determined the cause of the fatal solo-vehicle collision was unsafe speed for the roadway conditions."
The Carrera GT, a high-powered 5.7-litre V10 supercar, was modified to produce more power than the factory 450kW. Even so, investigators say there were no pre-existing issues or faults with the car. The airbags did deploy and seat belts were worn at the time.
Porsche and Michelin provided some help with the investigation.
No drugs or alcohol were found in the bodies of Walker or Rodas. Walker, just 40 years of age, died from traumatic injuries and burns, while Rodas died from multiple traumatic injuries.