Rumours are ablaze at the moment surrounding specifications and details regarding the upcoming 2016 Ford Falcon XR6 Turbo Sprint and XR8 Sprint.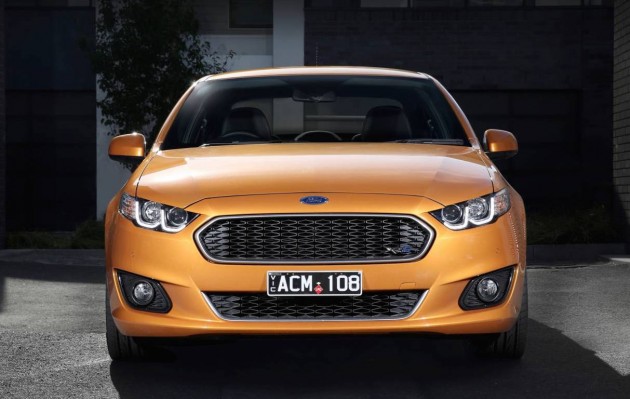 According to rumours, the XR6 Turbo Sprint will indeed receive the high-output version of the 4.0-litre turbocharged inline six. However, instead of producing 310kW like in the previous FPV F6, outputs are set to peak at 325kW and 576Nm.
This would make it the most powerful turbo Falcon ever made. Given that the old FPV F6 with its 310kW was known to produce more than that in reality – on the dyno – 325kW should make for an very interesting rear-wheel drive experience.
As for the XR8 Sprint, details suggest it won't get the 351kW 5.0-litre supercharged V8 from the old FPV GT-F as suspected. Although it will keep the same engine, outputs are tipped to top out at 345kW and 575Nm. This is a decent jump up from the current XR8's 335kW output.
Aside from the engine tweaks, both Sprint models are expected to come with the uprated tyre and wheel and suspension package as seen on some special edition FPVs.
They're talking wider rear tyres measuring 275 on the back, stiffened suspension components and bushes to tightened everything up, topped off by a set of Brembo six-piston front and four-piston rear brakes, covered by unique alloy wheels.
Just 1400 of the Sprint versions are said to be hitting the showrooms, including 500 of the XR6 Turbo Sprint and 200 going to New Zealand. These are likely to be the last XR Falcons ever made, although nothing is official just yet.
Ford Australia is anticipated to reveal all of the official details very soon, including prices and showroom entry dates. Stay tuned.
Note: Regular XR6 shown
UPDATE: Ford Australia has officially confirmed specs and details. Click here for the report.