The new Honda NSX is set to make its official race debut at the upcoming Pikes Peak Hill Climb event later this month.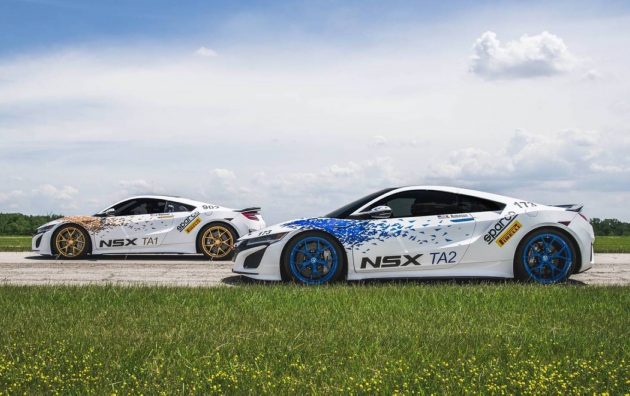 The 2017 Honda NSX, which lands in Australia later this year, will take to the tarmac in the highly anticipated event, after acting as the pace car at last year's climb.
One of the NSX's to enter the Time Attack 1 category will be the recipient of chassis lightening tweaks, as well as a racing exhaust, with the other NSX remaining in a closer-to-factory condition for the Time Attack 2 category.
Behind the wheel of the two cars are two brothers infatuated with the NSX moniker, James and Nick Robinson. James, who previously raced at the Pikes Peak event between 2012-2015 in an original NSX, and Nick who was an engineer involved in the latest NSX's development.
Both vehicles are powered by stock powertrains, meaning a 427kW/550Nm push from the hybrid bi-turbo 3.5-litre six-cylinder, mated to an electric motor. The NSX transfers its power to the rear wheels via a nine-speed DCT transmission. 0-100km/h is taken care of in 3.0 seconds flat, and the NSX will continue on until 307km/h.
Honda, or Acura as it is known in the US, is also set to unveil some exciting metal at the event. Acura is planning to race an EV concept car that is powered by four electric motors, housed in an NSX body.
Details of the concept at this stage are scarce, but Acura says it will be three times more powerful than the CR-Z racing concept that was unveiled at last year's event. The 20km hill climb gets underway on June 26th.