The facelifted 2013 Audi Q5 has been revealed ahead of its launch in the upcoming summer. The new model will come with new engine options, including an upcoming hybrid, as well as revised styling and interior infotainment features.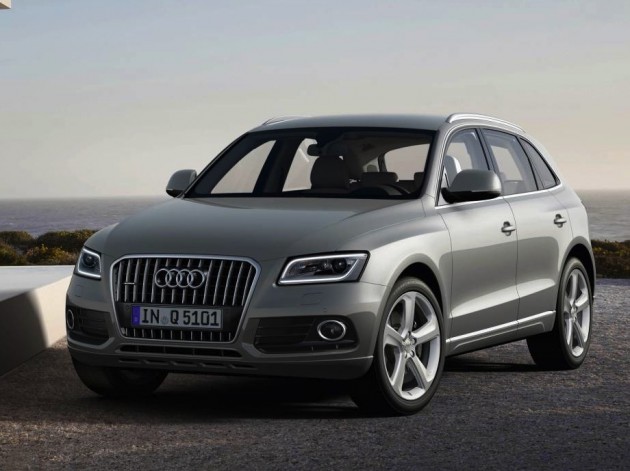 Powering the 2013 Audi Q5 will be five powertrain options, including three new turbo-diesel TDI units, and two petrol TFSI options. Two 2.0 TDI four-cylinder engines will be on offer, including an entry-level version producing 105kW and 320Nm, and a more powerful version with 130kW and 380Nm.
The entry-level TDI with front-wheel drive and a manual transmission has a combined fuel consumption rating of just 5.3L/100km. Audi says with a full tank (75L) of fuel, the TDI has a potential range of around 1400km. The 130kW unit has a combined rating of 6.0L/100km.
Making up the flagship diesel will be a 3.0 TDI V6 producing 180kW and 580Nm. It features the quattro all-wheel drive system and is capable of sprinting from 0-100km/h in a sprightly 6.5 seconds. Despite the performance, the 3.0 TDI has a combined rating of 6.3L/100km.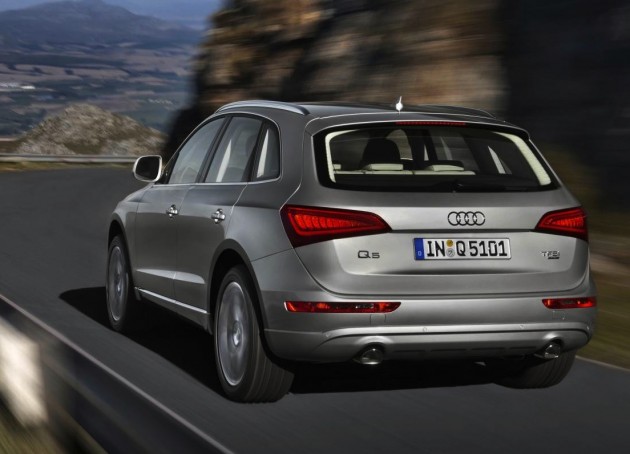 As for the petrol lineup, there will be a 2.0-litre turbo four-cylinder, with 165kW and 350Nm. It has a combined rating of 7.6L/100km. If you require a bit more spice, topping out the range will be a 3.0-litre supercharged V6 producing 200kW and 400Nm. It has a combined rating of 8.5L/100km, and can sprint from 0-100km/h in 5.9 seconds.
Other mechanical updates include a new electromechanical steering system which offers speed sensitive adjustments on the go, and also requires zero power when driving in a straight line. Audi says this function helps to conserve up to 0.2L/100km in fuel.
New models will also come with alloy wheels ranging from 17-inch to a massive 20-inch rim, while S line sports suspension will be available as an option.
Styling-wise, the 2013 Audi Q5 features LED daytime running lights and new headlights, a new gloss black front grille with matching black trimmings, and a new rear diffuser-style rear apron wrapping around the exhaust tips. There's also LEDs surrounding new taillights.
Inside gets a revised MMI multimedia interface featuring four buttons, while a number of gloss black inserts and highlights are added throughout.
Pricing for the new range is yet to be finalised.