John Bagshaw, the man who was part of the start of Holden racing and the last Australian boss of GMH, has passed away aged 87.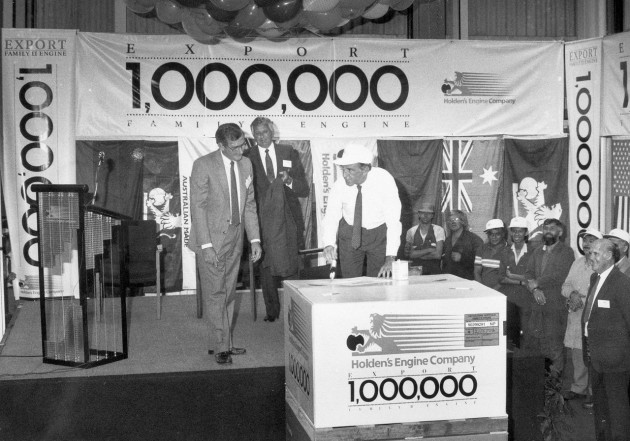 (Image: Bagshaw (centre) along with HEC MD Peter Thomas and Victorian Premier John Cain send off the 1 millionth exported Holden engine in 1988.)
He first managed Holden in sales and distribution before being named director of sales in 1972. In this role he went on to establish legendary cars such as the GTS Monaros, the XU1, and SLR 5000 Toranas.
Bagshaw was one of the men who started the famous Holden Dealer Team (HDT) with Australian racing legend Harry Firth in which the late great Peter Brock won several Bathurst 1000 events with.
Bagshaw made his way to the top of Holden in the managing director role in 1987 and was there until 1990. He was a major part of the all-new VN model Commodore which was released in 1988, and saw huge sales success.
Outside of Australia, Bagshaw spent part of his 42-year career with GM in the United Kingdom, Europe and the United States.
HDT was formed to get around the General Motors policy of the time of no motorsport funding. The squad eventually turned into what is now known as the Holden Racing Team.
Bagshaw is survived by his wife Gillian, his three daughters Liz, Karen and Lauren, his five grandchildren and six great-grandchildren.
Below is a commercial from Bagshaw's time as Holden boss for the VL Commodore. Enjoy!