Renowned BMW tuner G-Power has released a upgrade kit for the previous-generation E46 BMW M3, taking power out to 331kW. The package also showcases some styling tweaks.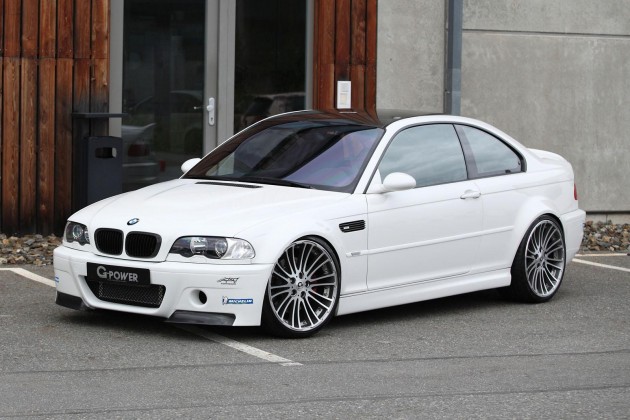 In standard form, the E46 M3 features a high-revving naturally aspirated straight-six engine, with six individual throttle bodies, producing 252kW of power. It was the last six-cylinder M3 – now replaced by the current 4.0-litre V8 version.
The G-Power kit incorporates an under-bonnet centrifugal-type ASA T1-518 supercharger. G-Power says the setup didn't require decompression or forged pistons, so the conversion is quick and easy, while still remaining reliable thanks to relatively conservative boost levels.
Power is pushed out by 79kW, achieved at 7000rpm, while torque is stretched out to 460Nm – from 365Nm – peaking at 5500rpm. G-Power says top speed is now 300km/h, while 0-200km/h takes just 14.7 seconds.
Other mechanical upgrades to help enhance overall performance include a high-flow stainless-steel muffler system, coilover suspension, and an uprated G-Power braking kit with 370mm front and 342mm rear discs.
This show car also features 20-inch G-Power Silverstone Diamond alloy wheels.