Still not happy with the speed and acceleration of your 2012 Nissan GT-R? Maybe the new ready to race Nissan GT-R Nismo GT3 will suffice.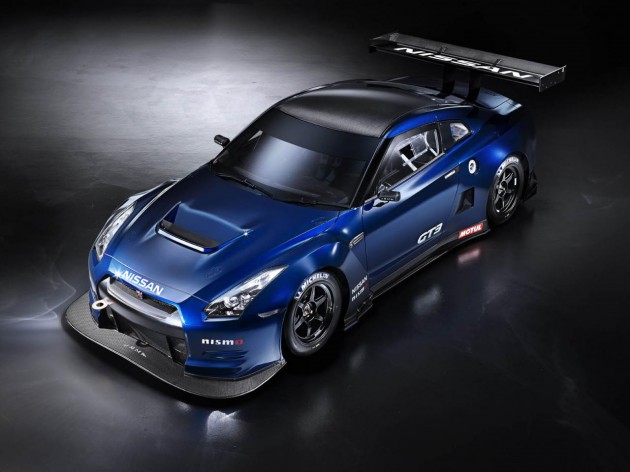 Yes, Nissan has unveiled the new GT3 racer, co-developed by Nismo and JR Motorsports. It's fully FIA certified, and is ready to compete in various GT3 races. And it's now on the market for anyone to buy, with prices starting at 298,000 euro (approximately AU$368,843).
Features include a fully adjustable chassis and suspension system ready for racing, a stripped out racing cockpit with a full roll cage, bucket seat, and a race-ready instrument cluster.
Mechanically, the Nissan GT-R Nismo GT3 comes with a similar powertrain package as seen in the latest GT-R road car. It's a 3.8-litre twin-turbo V6, however, power is turned down slightly to 390kW (from 404kW) and 612Nm (from 632Nm) to meet GT3 restrictions. The engine is backed up by a six-speed sequential shift transmission.
Overall weight sits at 1300kg. If you've got the money, we strongly suggest you get yourself into one of these for privateer racing. If the road car is anything to go by, a stripped out racing version could only be face-distortingly epic.