American racing car specialists Panoz have been in the racing game for 20 years now and are seeking to bring something revolutionary to the Le Mans series next year, if permitted.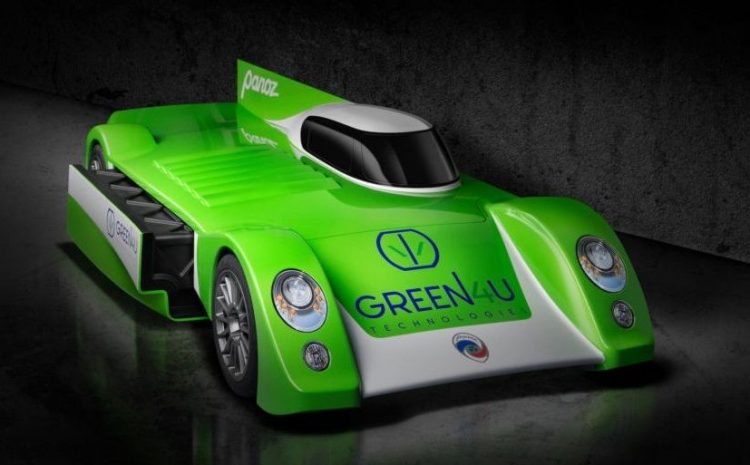 Panoz released sketches and renderings of the 'Green4U' Panoz Racing GT-EV, which is a Le Mans protoype with battery-swap tech that the company is hoping to be approved by 2018's 24 Hours of Le Mans.
While not a tangible vehicle just yet, the promised specs include carbon-fibre body and chassis, all-wheel drive and 449kW of grunt from an unspecified quantity of electric motors.
The driver's cockpit occupies half the vehicle's width, coalescing into a streamlined fin at the back, with the other half of the car dedicated to battery storage. The module can be seen in the renderings. Up to 177km of range from each battery swap is the aim, with top speed mooted at 290km/h.
The renderings ace accompanied by a road-going version too, with the asymmetrical cabin and fin layout intact but with a fixed battery instead.
Panoz has enjoyed success with vehicles such as the Esperante GTR-1 and Abruzzi in the past.