Here's something a little different. It's called the Roding Roadster, and it will make an official debut at the 2012 Geneva Motor Show next month. It features a lightweight carbon fibre chassis, wrapped up in a fibreglass body, all weighing just 950kg.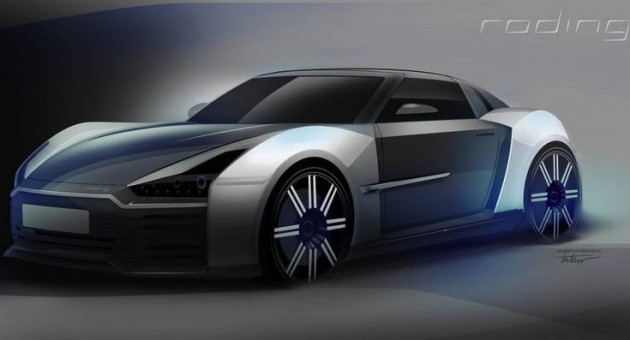 Not bad, you're probably thinking. It comes with a small four-cylinder Toyota engine or something, right? Wrong. The Roding Roadster is powered by a BMW 3.0-litre inline six engine. It's turbocharged too, and produces 235kW and 450Nm.
To give you an idea of its power-to-weight ratio, a Porsche 911 Turbo weighs 1660kg and comes with 368kW – 4.0kg:kW and 4.5kg:kW, in favour of the Roding.
The driveline consists of a six-speed manual transmission feeding power into a limited-slip different and onto the rear wheels. It sounds like the recipe for a brilliant little roadster, ready for plenty of track day driving, and boulevard cruising. It would definitely have people gawking by the looks of it.
Roding is planning to put the Roadster into small production. On sale dates are not known at this stage. More info is expected at Geneva, starting March 6.