Lexus has released a new video showcasing the 2012 Lexus GS and its performance-oriented driver settings. The new model is shaping up to be quite a focused sports sedan.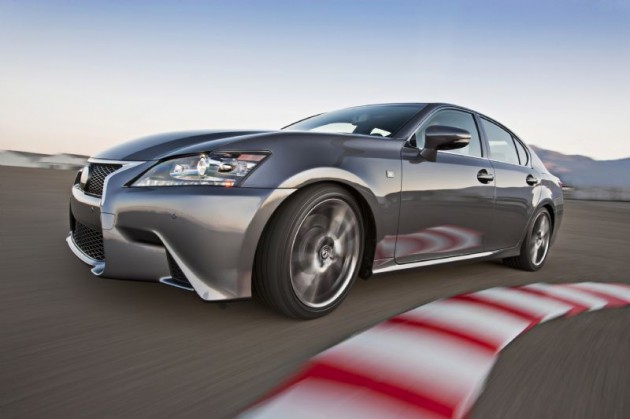 In Australia, the new 2012 Lexus GS range will consist of the GS 250, GS 350, and GS 450h. All three variants will launch during the second quarter of this year, and will be available with the F Sport upgrade kit.
The F Sport kit is for the sports car fans. It adds a full bodykit to the new GS, with aggressive front and rear bumper bars and spoilers, matched with 19-inch alloy wheels. It also gets sports suspension, steering wheel and seats, providing an overall performance theme.
The new GS 250 will be the entry-level variant, ready to take on the likes of the new BMW 520i, Audi A6 2.8 FSI and Mercedes-Benz E 250 CGI. It features a 2.5-litre V6 engine producing 154kW of power. Acceleration from 0-100km/h takes 8.6 seconds. Pricing is expected to undercut the current cheapest GS (the GS 300 – $94,814).
Next up in the range will be the 2012 Lexus GS 350. It will come with a 3.5.-litre V6 producing 233kW of power (same unit as seen in the Lexus IS 350). It's capable of 0-100km/h in 6.0 seconds.
Topping out the range will be the new 2012 Lexus GS 450h hybrid. It's powered by a similar 3.5-litre V6 as seen in the GS 350, only it is supported by a hybrid system. Overall power is rated at 252kW, while 0-100km/h takes 5.9 seconds.
Pricing details for all models is yet to be finalised.
Click play on the video below for a small promotional clip outlining the new GS's versatility and performance driver settings. It certainly sounds angry.