There's a new lightweight supercar on the horizon, and it's from a car company that you may have heard of called Ginetta. Avid fans of the Sony PlayStation game series Gran Turismo will recognise the brand, with the Ginetta G4 available in a number of the games.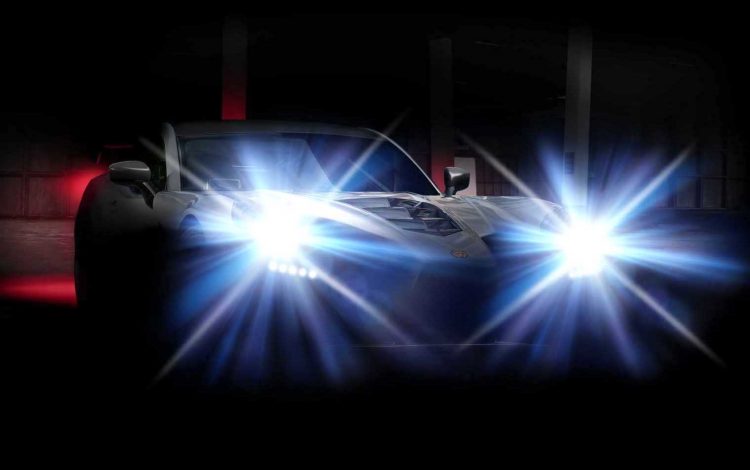 This week the British company confirmed it is planning something of a comeback this year, returning to its roots to offer "ultra lightweight, high-power road cars," Ginetta says. Very little is known about the new model's name or underpinnings, however, some juicy ingredients have been confirmed.
Ginetta says the new model will feature a race-derived naturally aspirated alloy V8 that churns out over 450kW (600hp). This will propel a lightweight two-door supercar-style body made from carbon fibre, with a carbon fibre tub chassis sure to keep weight to a minimum.
The specialist carmaker will rely on its racing pedigree to ensure the car is a true driver's car, packed with race technology and precision engineering. It'll feature a sequential transmission and "race-derived" aerodynamics, all built in-house at its factory near Leeds, West Yorkshire. Speaking about the plans, company chairman and former Le Mans class winner Lawrence Tomlinson said:
"We've come a long way in 60 years but we still believe Ginetta has great untapped potential. In the 1960s our G10 was a giant killer on and off the track, regularly beating Jaguar E-Types. Sixty years on, we're again applying knowledge and technology from our racing programmes to build an uncompromised yet utterly capable road-going supercar."
Ginetta might not have built many road cars in the recent past, but it has been heavily involved in the auto industry, particularly motorsport. Its factory features CNC machining tech, advanced design facilities and autoclaves. In fact, the company claims it carries out more original engineering than any other UK car company of its size. It has also built more GT4 race cars than any other global manufacturer, with over 400 units to date.
Timing details of the full reveal of the new supercar haven't been formally mentioned, but the Geneva motor show in March should be a good bet. Check out the teaser images for a bit of an idea of what it will look like.